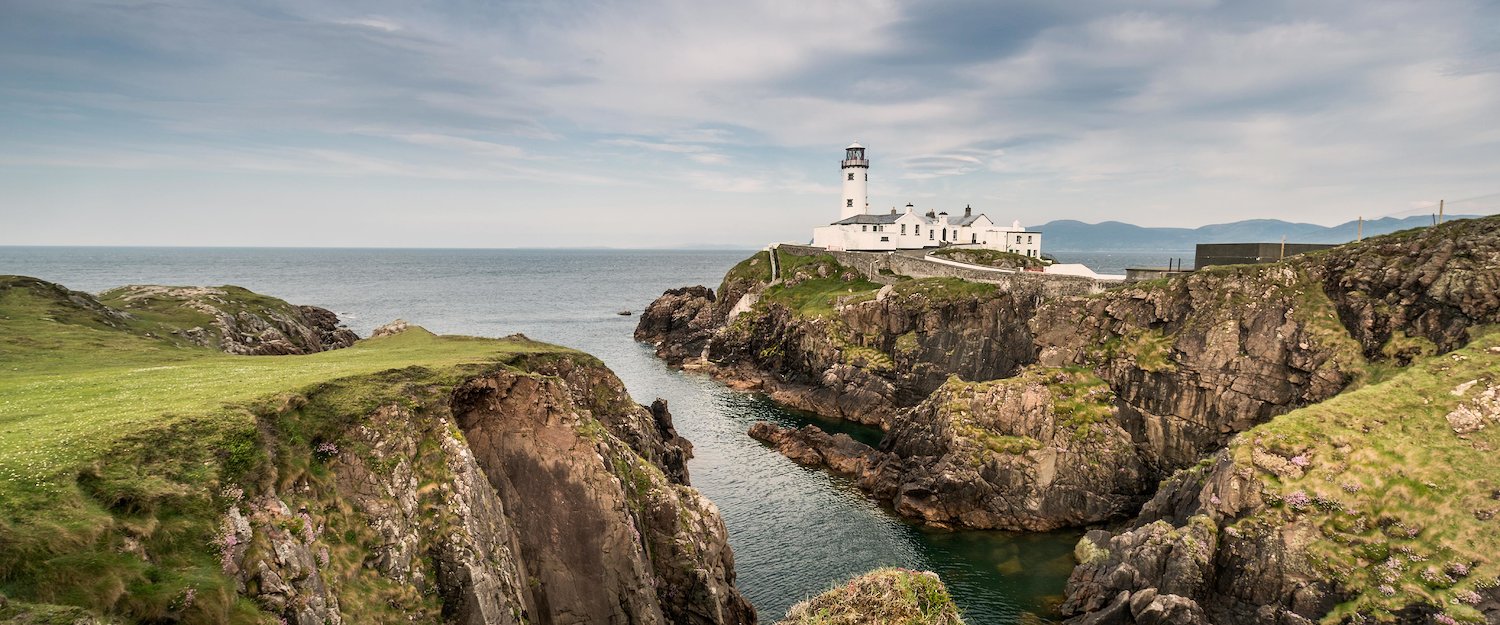 Cottages in Wicklow
10 properties for Cottages. Compare and book at the best price!
Popular Cottages in County Wicklow
Find Cottages in County Wicklow
Highlights in County Wicklow
Amazing golfing
Traditional pubs
Hiking adventures
Historic monuments
Most popular amenities for Cottages in County Wicklow
Other property types in County Wicklow that might be interesting:
Cottages in Wicklow
Cottages in the Irish county of Wicklow
Wicklow's proximity to Dublin makes the county a popular location to explore rural Ireland, with its emblematic wild landscapes, thrilling coastlines, friendly villages, pristine beaches and numerous historic monuments. What better way can there be to explore all this than from your very own cottage? Rent a cottage in Wicklow in the Wicklow Mountains in the heart of the county for the most spectacular hiking in the county, on the coast in the towns of Bray or Wicklow for wonderful Irish pubs and restaurants, or in the far northeast of the county for the area's finest golfing at Woodbrook Golf Club.
Cottages for the whole family
Traditional cottages in Wicklow are painted in white and topped by beautiful black slate roofs. Full of character only hundreds of years of life can bring, the cottages in Wicklow put you in close connection to nature, with delightful walking trails right on your doorstep. With lovely, green gardens for your children to run around with, they are perfect for a family holiday.
Travellers and activities
Wicklow for golfing holidays
Ireland boasts the highest number of golf courses per capita in the world, and within that context, Wicklow has an unusually high concentration of world-class golf courses, making it a must-visit destination for any self-respecting golfer. Choose from the likes of the historic Woodbrook Golf Club, the gorgeous courses at Powerscourt, and the 20-hole European Club at Brittas Bay, all of which offer outstanding golfing adventures.
Wicklow for hikers
Wicklow draws hikers from far and wide to its scintillating scenery and lavish landscapes. Choose from a wide variety of hikes, such as the 8-kilometre Bray Head Cliff Walk, which offers up panoramic vistas of Bray, the Wicklow Mountains, and the dazzling Irish Sea, or Spinc & Wicklow Way walk in Glendalough, an 11-kilometre hike which takes in billowing cascades, lake views, forest trails, and mountain peaks.
Wicklow for lovers of the traditional Irish pub
After an exciting day exploring Wicklow, reward yourself with a perfectly poured pint of the local brew in the Harbour Bar at Bray Harbour. Voted Best Pub in the World by the Lonely Planet in 2010, the bar exudes 200 years of history from every corner, with cosy snugs and private nooks packed with historical artifacts from its long history. Savour a home-cooked meal on a comfortable sofa in front of a roaring open fire, then head upstairs and enjoy a traditional Irish music session.
The most mountainous county in Ireland and boasting a high level of ecological diversity, Wicklow is an authentic natural paradise!
Top 7 travel tips in Wicklow
1. Visit Ireland's Last Surviving Monastic Gateway
The glacial valley of Glendalough in central County Wicklow is home to the country's most important Early Medieval monastic settlement, dating back 1,500 years. Previously a monastic city and major centre of religious worship, today it draws tourists to its pristine natural beauty and well-preserved monuments.
2. Spot some of Ireland's rarest birds
Blessington Lakes lie in two different river valleys, which are the main sources of water supply for Dublin. They are the county's top destination for bird watching as wild bird conservation efforts are strong here, especially of its internationally famous population of greylag geese.
3. Take a photo of Ireland's highest waterfall
Tourists flock to the 18th-century Powerscourt country estate for its magisterial architecture, outstanding gardens inspired by the Palace of Versailles, and its proximity to Powerscourt Waterfall, Ireland's highest waterfall at 121 metres, and the most photographed natural landmark in the county!
4. Discover Ireland's ancient history
Seefin Passage Tomb is a highly mysterious ancient tomb dating back over 5,300 years, with fascinating artwork carved into its stones – a must-see for anyone interested in Ireland's ancient history. History not your thing? Come anyway – it is located in a beautiful spot offering breathtaking vistas across Wicklow Mountains National Park!
5. Relax at Wicklow's most beautiful beach
The five-kilometre stretch of Brittas Bay is considered the best beach in County Wicklow. Backed by untouched sand dunes, it is completely unspoiled, and is a lovely location for a summer's day rest and relaxation. Awarded Blue Flag status for five years in a row, the beach is in a designated Special Area of Conservation.
6. Hug a plant at the National Botanic Gardens
Kilmacurragh is home to the National Botanic Gardens, a 50-acre garden comprising native Irish plants as well as exotic plants from across the world. In March, the gardens put on a fabulous display of vivid colours, with swathes of blooming rhododendrons. Added bonus – the gardens are free to enter!
7. Visit Ireland's oldest weaving mill
Avoca is both Ireland's oldest woollen mill and one of the globe's oldest production companies. Established back in 1723, today it is a highly popular destination for both tourists and locals to shop for crafts and knitwear. The perfect souvenir to remember your perfect holiday in Wicklow!
FAQs: Cottages in County Wicklow
Which types of facilities are available in the cottages in County Wicklow?
Out of the services offered by Holidu, it seems that the cottages in County Wicklow contain everything that holiday-makers want! Here, the cottages generally have a variety of amenities, the most popular being: Wi-Fi (80%), garden (30%), and fireplace (10%)...Tempted?
What are the reviews like for the cottages in County Wicklow?
On average, the cottages are quite well rated. According to the Holidu data, 42% of cottages have a rating equivalent to or higher than 4.5 stars. This is a fairly high percentage which allows us to confirm that there are quite a few that are very comfortable and will be the perfect choice for your next holiday.
Are the cottages in County Wicklow suitable for holidays with children?
Holidu's data reveals that 20% of cottages in County Wicklow are suitable for holidays with children, so you won't have any difficulty finding the ideal cottage for you and your children.
Are the cottages in County Wicklow suitable for holiday-makers who wish to travel with their pets?
Definitely! In County Wicklow, 46% of the cottages accept pets, 30% also have a garden!
Do the cottages in County Wicklow tend to have an internet connection?
Of course! According to Holidu's database, 80% of cottages in County Wicklow include an internet connection. It is therefore no problem for you to will be able to stay connected during your stay!
How much does it cost on average for cottages in County Wicklow?
Most of the cottages in County Wicklow (68%) in general cost less than €100 a night. This is the dream destination for booking an affordable cottage!
Do the cottages in County Wicklow typically have a fireplace or a pool?
Rarely. According to Holidu's data, only 10% of cottages in County Wicklow have a fireplace.
Are the cottages in County Wicklow suitable for trips with friends or rather for an escape as a couple?
According to the data collected last year by Holidu, 88% of cottages are made for up to four travellers. Approximately 82% of the cottages here have at least two separate bedrooms. This is the perfect destination for families of four!
Holidu compares hundreds of websites to find your perfect holiday rental for the best price.