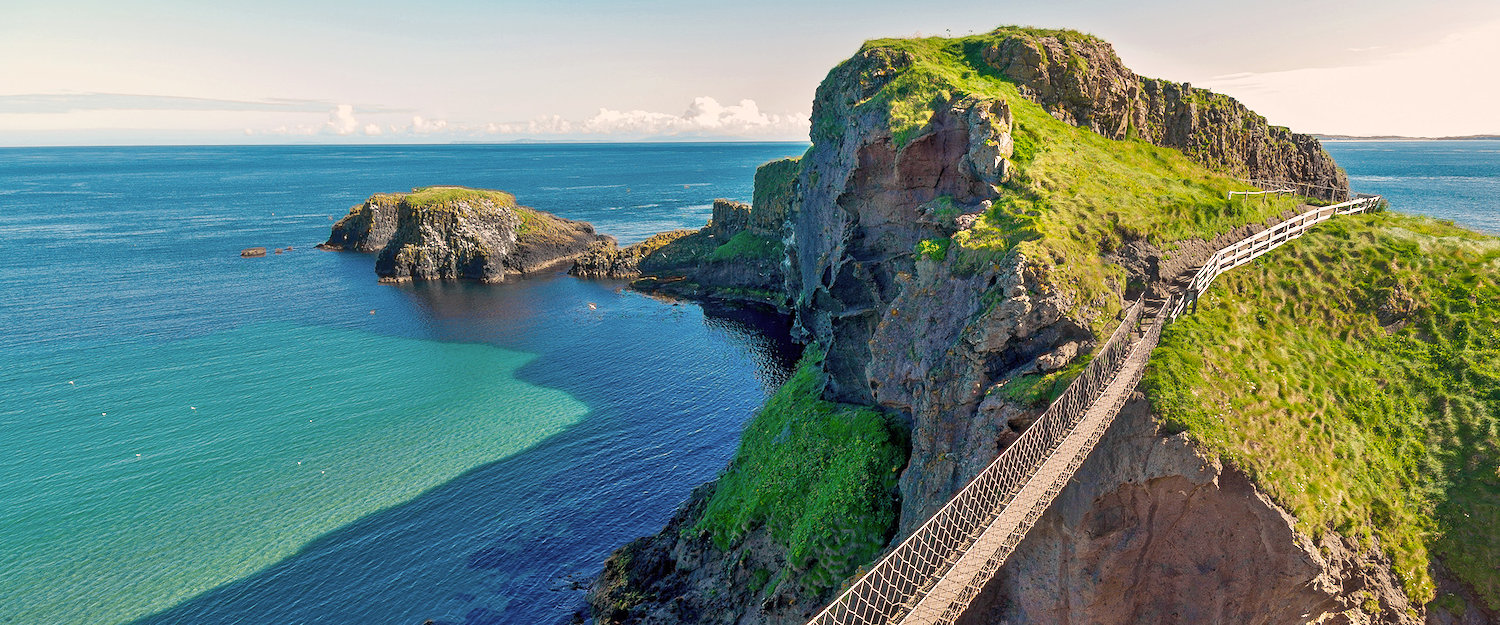 Log Cabins & Lodges in County Fermanagh
14 properties for Log Cabins & Lodges. Compare and book at the best price!
Popular Cabins in County Fermanagh
Find Log Cabins & Lodges in County Fermanagh
Highlights in County Fermanagh
Magical cave labyrinths
Breathtaking panoramas
Relaxing luxury boat rides
Spectacular castles
Most popular amenities for Log Cabins & Lodges in County Fermanagh
Other property types in County Fermanagh that might be interesting:
Log Cabins & Lodges in County Fermanagh
Charming log cabins and lodges in the green countryside
County Fermanagh is one of the few places in the world where you can reach for the sky and descend into the depths of the earth in a single afternoon! Fermanagh is steeped in natural wonders and mountain scenery that will amaze you when you go. In addition, you can enjoy unrivalled hospitality and levels of comfort in the cabins and lodges nestled in the countryside.
Spacious log cabins and high-quality lodges
Many of Fermanagh's log cabins and lodges are spacious enough to sleep up to 12 people. You can enjoy both manor house style accommodation and even luxury boats! The luxury super cruisers, meanwhile, are equipped to the highest standards, while the houses offer all kinds of amenities such as fully equipped kitchens, clean bedrooms, and bathrooms, as well as lounges with comfortable sofas for lounging.
Travellers and activities
County Fermanagh for hiking lovers
Nicknamed the "Stairway to Heaven", the Legnabrocky Trail is undoubtedly the most popular trail in County Fermanagh. A walk along this wonderful trail will take you to the top of Cuilcagh Mountain, the highest point in the county! You will see flower-rich pastures, abandoned cottages, and crops along the trail. Once you reach the top, unmissable panoramic views of the lakes and river will be your reward. The walk is a good challenge for walkers and is one of the most photographed in Northern Ireland. However, some Cuilcagh Mountain walks range from 2.5 to 6 hours in duration. The seven-mile Navar Forest walk is also highly recommended among locals. You'll first walk the trails around the lengths and then ascend the slopes to the summit overlooking the Atlantic Ocean.
County Fermanagh for adventure lovers
Lough Navar Forest is also part of the Marble Arch Caves World Geopark, so you can enter this marvellous underground world without going very far. Beneath the green hills of Fermanagh, you can venture into Europe's most extraordinary caves and enter cavernous passages with underground pools, waterfalls, stalactites, and other delicate formations formed millennia ago. Marble Arch Caves is the busiest river cave in Ireland and the UK, and touring it is one of the most exciting adventures you can do in the county. But if you want an adventure on the water, Blue Green Yonder offers canoeing, kayaking, and stand-up paddleboarding to explore the rivers and lakes of Fermanagh. Plus other activities such as archery and climbing wall.
Fermanagh comes from the Irish: Fir Manach or Fear Manach and means "men of Manach"
Top 7 travel tips in County Fermanagh
1. Tour the spectacular Coole Castle
Set on an estate, Coole Castle in Enniskillen is considered one of Ireland's finest neoclassical houses. Its classic Portland stone facade and luxurious rooms are a must-see in Fermanagh. Explore the stately grandeur of this 18th-century castle and marvel at the landscaped parkland, Coole was designed and created to impress! The miles of footpaths surrounding the estate are also well worth a walk, including the Beech Walk and the Lake Walk.
2. Marvel at the craftsmanship of Belleek Pottery
Belleek Pottery, situated on the banks of the River Erne, is Ireland's oldest working pottery. Pay a visit, ring the bell that first rang the work in 1857, and experience every stage of Belleek's intricate Parian porcelain, feeling it evolve from liquid form to cold putty. Today, around 100,000 pieces are produced each year here! You will be able to paint a delicate piece of pottery and break off defective pieces with a hammer.
3. Take a trip on a luxury water taxi!
Erne Water Taxi will allow you to travel in comfort on an 8 seater covered boat departing from Enniskillen, next to the Fermanagh Lakeland Forum Leisure Centre. You will be able to travel to Devenish Island in a unique way and experience an outdoor adventure off the beaten track. Enjoy the luxurious boat, the scenery steeped in hidden history, and soak up the folklore as you approach the island.
4. Discover the ruins of Devenish Monastic Site
Raided by the Vikings in 837, the Devenish Monastic Site in Devenish Island contains one of the finest monastic sites in Northern Ireland, not to be missed. The ruins date from different periods; St Molaise's House and the round tower are the oldest and date from the 12th century. While the hilltop Augustinian priory of St Mary dates from the mid-15th and early 16th centuries.
5. Walk in the magnificent grounds of Florence Court
Home to the Earls of Enniskillen, Florence Court is one of the most beautiful Georgian houses in Ulster and one of the most important in Ireland that you should see. The architecture, situated some eight miles from Enniskillen, is surrounded by extensive gardens, parkland, and woodland with views of the Cuilcagh Mountains and glorious walks to suit a variety of abilities. Besides, The house is home to a fascinating collection of Irish furniture and its ornamental walled garden has an orchard of native Irish apples as well as roses and ponds.
6. Enjoy an inspiring walk on the Crom Estate
At 2,000 acres, the Crom Estate is one of Ireland's most important nature conservation areas and should not be missing from your list of places to visit. On the shores of Upper Lough Erne, this dream location provides trails where you'll get to see creatures ranging from otters, deer, red squirrels to herons. The estate is a haven for flora and fauna that is also home to eight species of native bats and ancient woodland, as well as the old Crom Castle.
7. Spend a family day out at Fermanagh Fun Farm
Home to many rescued and adopted animals, Fermanagh Fun Farm is great for a family day out. The farm has over 150 animals including cows, goats, sheep, rabbits, guinea pigs, donkeys, ponies, and many more. You can pet and feed the animals together with the children and take part in various fun activities. In addition, the farm also offers a picnic area, ice cream, hot and cold drinks, and cakes.
FAQs: Log Cabins & Lodges in County Fermanagh
Which types of facilities can you find at the log cabins in County Fermanagh?
Among the services available on Holidu, it seems that the log cabins in County Fermanagh benefit from everything that travellers desire! Here, the log cabins generally offer a variety of amenities, the most popular being: Wi-Fi (80%), fireplace (40%), and barbecue (40%)...Sound tempting?
How are the log cabins rated in County Fermanagh?
On average, the log cabins get quite positive reviews. According to the Holidu data, 33% of log cabins have a rating equivalent to or higher than 4.5 stars. This is a relatively high percentage which allows us to confirm that there are quite a few that are very comfortable and will be the perfect choice for your next holiday.
Are the log cabins in County Fermanagh suitable for holidays with children?
According to the Holidu database, 47% of log cabins in County Fermanagh are child-friendly, it will therefore not be difficult to find the ideal log cabin for you and your children.
Are the log cabins in County Fermanagh suitable for travellers and their pets?
For sure! In County Fermanagh, 13% of the log cabins accept pets, 40% even have a garden!
Do the log cabins in County Fermanagh tend to offer an internet connection?
Yes! According to Holidu's database, 80% of log cabins in County Fermanagh offer Wi-Fi. So no need to panic, you will be able to access your emails and favourite social media sites at any time!
How much does it usually cost for log cabins in County Fermanagh?
A high percentage of log cabins in County Fermanagh (47%) roughly cost less than €100 a night. Therefore, this destination is perfect for reserving a budget-friendly log cabin!
Do the log cabins in County Fermanagh generally come equipped with a fireplace or a pool?
Definitely! According to the data collected last year, a good amount of log cabins in County Fermanagh have a fireplace. It is the ideal destination for winter hibernating!
Are the log cabins in County Fermanagh suitable for holidays in big groups or rather for an escape as a couple?
According to Holidu's database, 100% of log cabins accept up to four people. Approximately 87% of the log cabins here include at least two separate bedrooms. County Fermanagh is the perfect destination for taking your little family on holiday!
Holidu compares hundreds of websites to find your perfect holiday rental for the best price.