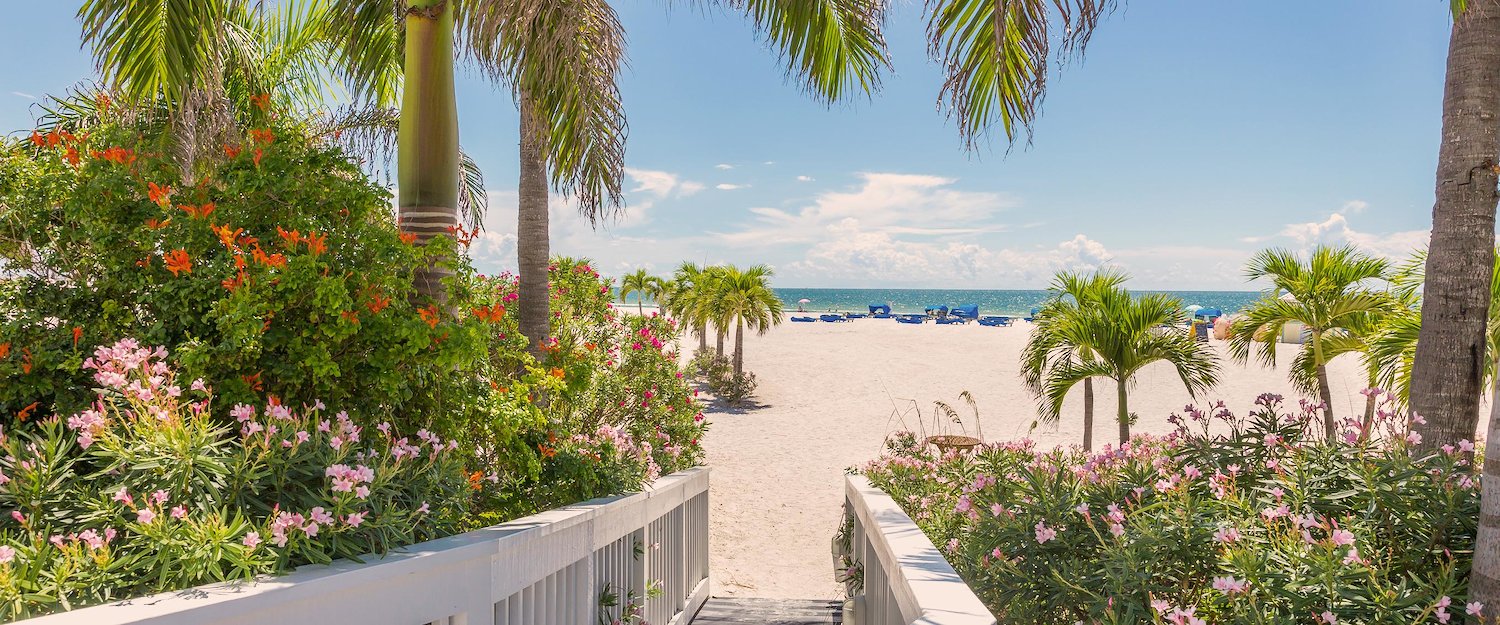 Villas in Florida
2054 properties for Villas. Compare and book at the best price!
Popular Villas in Florida
Highlights in Florida
Walt Disney World
Extreme nature on Ever glass
Golf courses of all sizes
Wonderful picturesque villages
Beautiful tourist beaches
Most popular amenities for Villas in Florida
Other property types in Florida that might be interesting:
Villas in Florida
Spacious villas in Florida
If you are looking to visit this beautiful state you will be able to enjoy your trip here with an exclusive style of villas. These luxurious villas are located in Disney Orlando, a place where you can enjoy all the diversity of distractions and entertainment. You will find where to buy and take home everything you want. You can also book these spacious villas in Davenport, Central Florida, where you will get a lot of vegetation and silence. Other of Florida's most famous and private destinations are Lake Buena Vista, a beautiful place to relax. The very famous Miami Beach and Ana María Island. Its natural beauty and relaxation are completely enriching.
A world in motion with the best comfort in Florida
Disney Orlando villas are just 30 minutes from Disney World Resort. These villas are in perfect working order and offer comfortable furniture and a well-equipped American-style kitchen. You can enjoy your own private screened pool. These properties can vary between 1 and 2 floors of distribution. And they are for up to 12 people! Pets are generally not allowed and the villas are 100% smoke-free. In New Port Richey you will find smaller cabins but just as luxurious. You will be only 10 minutes from Hudson Beach and 5 minutes from Restaurants, shops and bars.
Travellers and activities
Florida for couples
Florida has very special places to share as a couple. Going up to the Key Biscayne Lighthouse is an option for those who love heights and romance. Climbing the 109 spiral steps and sitting down to enjoy the stupendous panoramic views will make for a perfect personal encounter, especially at sunset. This place is great to hold hands and celebrate anniversaries. You can get to this place by accessing the Bill Baggs Cape Florida State Park and accessing the free tours offered on Monday and Tuesday. Another place is The Florida Keys is a 120-mile chain of islands that is home to the only living barrier reef in the USA. Sports such as diving and snorkelling are widely practised in this place by friends and couples. In Cayo Largo, you can snorkel alongside schools of brightly colored fish. You'll get the Spiegel Grove, a wreck of the United States Navy with its own growing underwater ecosystem. It is one of the most romantic getaways in Florida.
Florida for families
Orlando is an excellent option to enjoy a relaxing atmosphere when it comes to our children's holidays. A perfect place to start the fun is Anna Maria Island. It's exciting attractions and water parks, boardwalks and beaches, friendly dolphins and seabirds in flight are great to meet and visit. Rowing activities will make you enjoy the wonderful nature through the mangrove forests. You can also stroll through the vibrant urban centres of Florida. And this does not end here, Florida is a very spacious place to live a perfect holiday. In Barrera Isle, you can spend good quality time with the family outdoors doing activities such as cycling, swimming and snorkelling. Here you can enjoy 15 miles of beach and the peace of being away from the noise and crowds of some of the biggest destinations.
In Florida you can navigate through the most recognized National Parks and have a complete view of the state from its beautiful lakes
Top 7 travel tips in Florida
1. Spectacular butterflies at the Marie Selby Botanical Gardens.
This beautiful campus will be waiting for you so that you can take fresh and free air from early in the morning. Here you can do activities like yoga, artistic activities, you will have the opportunity to see the butterfly house and you'll see the diversity of flora gathered in the place, it's a delight for those who love nature, also you can get relaxation benches to meditate. It is a haven for orchids and bromeliads that highlights horticulture as a source of development, definitely a place to visit. Later, if you feel hungry feel free to go to Selby Garden where there is food and refreshments available along with the best cookies, a delicious sandwich and dresser or just a delicious latte. The best experience is the picnic that you can do in this place by ordering food and snacks you want. Excursions and tours are the order of the day, and you can take the details that the garden store offers you.
2. Florida awaits you with the best world of amusement, Disney World.
Here you will rediscover your childlike spirit and celebrate with the kids and oldest members of the family. One of the places waiting for you is Spaceship Earth by Epcot Centre where you can try your first sip of butterbeer in Hogsmeade. And if you walk a few steps, you will be a spectator of the stunts in the heights with the One Ocean show. This is an amazing show that you can't lose. The subtropical climate is ideal for playing golf from a very attractive landscape. It is very important that you know the best time to visit Orlando. The best month of the year is March to May. This is the time of year when you will find the most pleasant weather. And not forget the gastronomy that is very varied, and you can choose between the restaurant chains and fast food that prevail throughout the Greater Orlando area, here everything is served, from Japanese to Italian. One of the most popular American restaurants is Waldorf Astoria Orlando's Bull & Bear Steakhouse.
3. In St. Augustine you will come face to face with American history.
This city in Northeast Florida is very peculiar with its narrow cobbled streets and colonial architecture, you will find buildings in the Romanesque Renaissance style, many of which were designed by the railroad and oil magnate, Henry Flagler. This Old City also offers several boutiques, restaurants, live music venues and art galleries where you can spend a pleasant time. Travellers with children will have the opportunity to visit the St. Augustine Pirates and Treasure Museum and the St. Augustine Wild Preserve. While shopaholics can't pass up a chance to browse the boutiques on St. George Street. And once you're ready to chill, grab your gear and change your outfit straight to the beach. Like many Florida coastal cities, St. Augustine offers privileged access to the Atlantic Ocean and year-round sunshine.
4.The best experience at sea from the peninsula paradise Destin.
Destin is a very lucky fishing town in the world that has become one of the most popular holidays spots in the Florida Panhandle. This place maintains an intimate and friendly atmosphere. Every summer you can go to this beautiful destination where you will find the typical bright white shores of the city, composed of pure Appalachian quartz. This unique sand is cool in the heat of summer and the reflection of the sunlight gives the waters an emerald tint. Golfers can go through bunkers by the sea and children splash in the water parks. Snorkelling and scuba diving off the coast are perfect sports and boat rentals are waiting for you to try your luck at deep sea fishing. Launching a line is an integral part of this peninsular paradise.
5.The Lively City of the Sun Saint Petersburg
For lovers of the beach and swimming, San Pete beach is included in the paradise of water sports windsurfing, kite surfing, paddleboarding. Here you will discover an ocean of opportunities to enjoy the best beach cocktails and outdoor sports. On this beach you can accept to live an unforgettable experience with the tours offered on the water in a kayak with the lights underwater. The kayaks bring these glass buttons that will guide you during the tour. It is a spectacle to enjoy it. But in addition to sports, your body will be hungry after this extreme walk, so San Peter offers you a supermarket open until late at night where you can enjoy the best desserts and up to 15 different types of international cuisine. The Saturday Morning Market is very entertaining with its live music and performances by various striking and splendid artists for the public.
6. Tropicana Field only professional sports for your satisfaction
This sports facility is very spacious and has a tank full of cow nose rays. It is located a few blocks from the center of Saint Petersburg. At Tropicana Field, visitors can touch, feed and interact with more than 30 stingrays during a game. You will be able to enjoy a ballpark covered by a dome. You will not get tired of the tour as you will find the Ted Williams Museum and the Hitters Hall of Fame. The Rays game is an exclusive invitation to this place and will be an excellent option to rest from the hot Florida weather.
7. Miami the city of fashion and the most famous artists
Miami can evoke visions of a tropical paradise, its beaches, palm trees and ocean surf inspire freedom and love in a very comfortable area. Strolling through the city of Miami will be an entertaining day if you love the commercial, fashion and entertainment centers of the world. The Greater Miami store offers visitors the cutting edge of modern, urban chic. You can have fun and eat at the Boca House restaurant with the best Latin cuisine and dishes combined to your liking. It will be an authentic trip full of music and good friendly sharing.
FAQs: Villas in Florida
Which types of facilities are offered at the villas in Florida?
In regard to the facilities offered by Holidu, it seems that the villas in Florida benefit from everything that holiday-makers need! Here, the villas generally offer a variety of amenities, the most popular being: air conditioning (86%), pool (79%), and Wi-Fi (75%)...What more could you want?!
How are the villas rated in Florida?
According to last year's data, most villas in Florida get a rating of less than 4.5 stars. It may therefore be not so easy for you to find a well-rated accomodation.
Are the villas in Florida suitable for family holidays?
Holidu's data reveals that 37% of villas in Florida are suitable for families with children, it should therefore be very easy for you to find the perfect villa for you and your family.
Are the villas in Florida pet-friendly?
Definitely! In Florida, 11% of the villas accept pets, 25% also have a garden!
Do the villas in Florida mostly have Wi-Fi?
Of course! According to the data collected last year, 75% of villas in Florida include an internet connection. It is therefore no problem for you to will be able to browse the internet throughout your stay!
Do the villas in Florida usually have a fireplace or a pool?
Yes! According to Holidu's database, 79% of villas in Florida are equipped with a pool. This is a dream destination for sunbathing and relaxing by the swimming pool! In addition,45% even have a barbecue!
Are the villas in Florida suitable for stays in big groups or better for a weekend break as a couple?
Here, according to Holidu's data, 79% of villas are suitable for up to eight travellers, 65% of these villas contain at least four bedrooms. But 99% of villas are also perfect for families of up to four travellers, and 86% of the villas have at least two separate bedrooms. Florida is therefore the perfect destination for groups of friends of all sizes!
Holiday destinations nearby for Villas
Holidu compares hundreds of websites to find your perfect holiday rental for the best price.