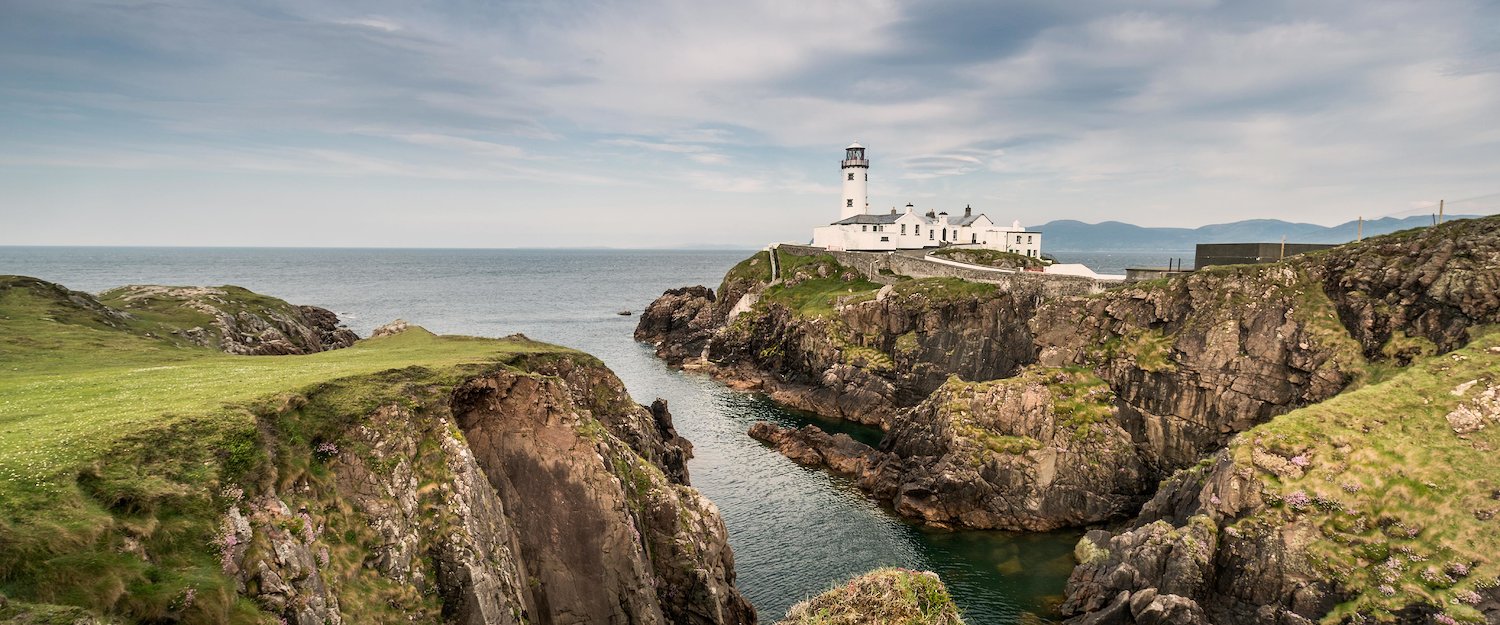 Other property types in Achill Island that might be interesting:
Prices and availability
Current Holiday letting prices Achill Island
€173 annual average
Jun
Jul
Aug
Sep
Oct
Nov
Dec
Jan
Feb
Mar
Apr
May
Average price per week
Current holiday letting availability Achill Island
40% annual average
Jun
Jul
Aug
Sep
Oct
Nov
Dec
Jan
Feb
Mar
Apr
May
Percentage of available rentals
Holiday homes and rentals in Achill Island
Stunning holidays rentals in the heart of the ocean
If you are looking for a quiet place to enjoy the sea, the nature, to rest and spend a phenomenal and relaxing holiday, undoubtedly you must visit the charming island of Achill, located in the county of Mayo, in the spectacular Ireland where you will find beautiful and comfortable Holidays Rentals to enjoy the charms that this island has for you, such as its cosy villages, its beautiful bays and beaches to surf, go fishing, take quiet and romantic walks. You should definitely not miss visiting this splendid island for a romantic getaway.
Beautiful and traditional holidays rentals with sea views
The captivating island of Achill, offers all its visitors great classic-style properties located in the heart of the island with the most beautiful views of the sea, built of stone includes all the amenities you may need for a pleasant stay, enjoy its modern kitchen with oven, hob, microwave, dishwasher, toaster, cutlery and crockery, also cooking utensils included. Spacious living room with TV and free WIFI, comfortable and luxurious dining room, cosy bedrooms with double beds, in addition you will also find beautiful gardens and patios with a large area to share and enjoy the beautiful oceanic landscape and play with your pet, include free parking, and they are located very close to many tourist attractions in the area. Look no further! And make your reservation with us now.
Holidays in Achill Island
The area and getting around
Discover the secrets in Archill's wonderful garden
Archill's Secret Garden, is a spectacular place along the Atlantic coast that contains 3 acres of beautiful wildlife, plants, flowers and shrubs that despite the winds always flourish to the delight of its visitors, founded by Dutch in 1970, this It is undoubtedly a recite of peace and meditation, you can take a tour through any of its 8 chambers, where you will not only find exotic plants and vibrant colours, but also beautiful bronze sculptures such as the Fallen Angel, or classic Japanese sculptures in the garden of meditation. This is the perfect place if what you want is a quiet walk with an air of sea and nature.
Enjoy the most enchanting landscapes of Archill
If you want to experience the most being in contact with nature home yourself be carried away by the beautiful views of Archill, and also you love camping, then you must visit Lavelle's Golden Strand Caravan & Camping Park. This majestic natural park offers a pleasant and very relaxed environment where you can camp comfortably and quietly enjoy the natural charms of Ireland very close to the beach, it is a very clean and pleasant place where the landscape is the protagonist, and additionally you can find pubs and restaurants just a few steps away. This is an excellent activity to do as a family or as a couple.
Travellers and activities
Achill Island for sea lovers
If you enjoy the sounds of the sea and its beautiful surroundings, you cannot miss the beautiful Keel Beach, considered one of the best beaches in all of Ireland, it is a very clean place surrounded by mountains, cliffs and the whitest and softest sand you can imagine where there are multiple activities that you can do in this beautiful place such as swimming, doing some water sports such as kayaking, canoeing, surfing, windsurfing and many more, you will find very close establishments where you can rent all the necessary equipment so that you do not miss this great adventure in the sea, on the other hand if you are looking for something calmer to share with your partner you can take relaxing walks along the shore of the beach or do a hiking route around its borders to enjoy the most beautiful views of the place, furthermore you can also find very close areas for camping, restaurants and some shops that are definitely worth visiting.
Achill Island for history lovers
If you are visiting the island of Achill, you must visit the village of Dugort and take the famous tour listed as number 1 in the world, The colony tour where you can learn about the history and ruins of Achill Miss, and the religious battle between catholic and Protestants at the beginning of the 19th century and that lasted more than 50 years giving rise to the formation of the Irish nation today. This wonderful tour can be done on foot and lasts 2 hours and is recommended for all ages, the place is charming, with the typical windy climate of the island where you can find the ruins of the village very well-preserved. It is definitely one of the island's attractions with the most important and proudest historical load, its guides are highly qualified to ensure that you do not miss any detail, the tour begins at Dugort beach and covers the entire village, as well as its parking is free.
Achill Island is one of the few islands that can be reached by road due it is connected by a bridge to the Corraun peninsula. It is one of the largest islands in Ireland with more than 24 km in length.
Top 5 travel tips in Achill Island
1. Take a look at Ronan Halpin's great gallery
This gallery should be a mandatory stop if you are on Achill Island especially if you are a fan of art and Irish culture. In this fantastic place you will find unique pieces of art worked with metal that maintain the spirit, history and mythology of the largest island of Ireland, from pieces of animals such as bulls, horses, birds, boats, figures of all kinds to furniture with unique details such as unique design lamps, mirrors and tables, be sure to visit this amazing place that will not disappoint you.
2. Discover the Archill Visitor Centre and its incredible aquarium
This small and charming place is the first visitor centre and the only one in the entire county of Mayo where you can discover many interesting facts and some a bit tragic about the fascinating history of the island in the past and present time, additionally you will be able to appreciate extraordinary prints and paintings of some famous artists such as the American Robert Henri. And for the little ones, it offers a wonderful aquarium with a great variety of marine species that inhabit the island's waters.
3. Tour the picturesque bay of Keem
Towards the west of the island of Achill, you will find perhaps one of the most beautiful and picturesque bays in Ireland, bordered by imposing cliffs, in addition to being a place full of peace and tranquillity, its route to get to the place is also spectacular, you can take the road that goes through the top of an incredible cliff where the beautiful views will take your breath away, there you will find an old guardhouse from the last century. And if you like excursions or hiking, you can take the 1.5 km route that goes from the mountain to the beach, where you will undoubtedly be amazed by this incredible Irish landscape.
4. Explore the old Deserted Village
On the mountain of Slievemore you can find archaeological ruins of what thousands of years ago was a small town with stone cottages used by families from villages like Dooagh and Pollagh to spend in summer and take care of livestock, you will also find incredible artefacts and some tombs of the almost 5,000-year-old megalithic era, enjoy a day touring these unique ruins in what was once a town and learn more about the island's history
5. Cycle around Achill Island
One of the most fun ways to tour this beautiful island of Ireland and make the most of all its incredible landscaping, spectacular mountains, hills and beautiful coastlines, is by taking a bike tour that goes around the entire island from end to end, Achill Bikes offers for rent comfortable and modern bicycles with all the safety equipment such as helmets, knee pads and more, they also offer their bicycles for small and large children. It is a fun adventure that you can do with your family, friends, or partner where you will miss nothing to see on Achill Island.
FAQs: Holiday Homes & Rentals in Achill Island
What is the average price for holiday rentals in Achill Island?
Based on its annual average price of €141.39, Achill Island is not a destination that stands out for being the most expensive or the cheapest in Ireland.
When are holiday homes cheaper in Achill Island?
If you are looking to make the most of your money, the cheapest months to visit Achill Island are January (€117.08 the average price per night for accommodation), March (€121.2), and October (€124.88).
When does the price of holiday homes in Achill Island go up the most?
It can be concluded, analysing the data for the year 2020, that the costs per night for accommodation is usually higher, on average, during the months of July (€198.41), August (€173.12), and June (€154.48).
Are there usually many holiday homes available in Achill Island?
It's worthwhile if you book your stay in plenty of time when visiting Achill Island, as only 35% of our accommodations are usually available throughout the year.
What time of the year can I find more available holiday rentals?
The best months to find available accommodation in Achill Island are January (the average amount of properties that are free reached 72% of the total in 2020), February (66.2%), and May (56%).
When are there fewer rental options available in Achill Island?
The month with the highest average booked rental figures is August (only 2.8% of properties were available on average in 2020). Followed by July (6.75%), and September (14.75%).
How many homes are available in Achill Island?
Holidu collaborates with 9 different partners to give you a choice between 70 properties we have in Achill Island.
Holiday destinations nearby
Holidu compares hundreds of websites to find your perfect holiday letting for the best price.