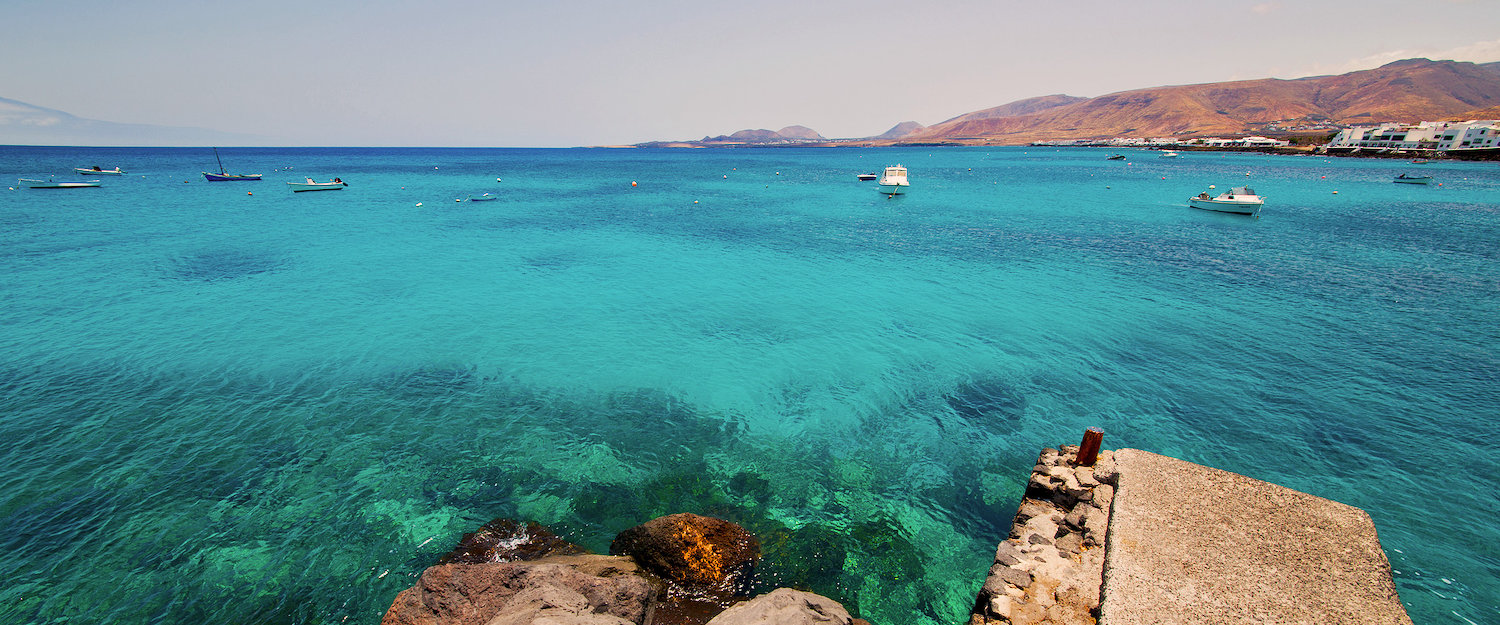 ‌Villas ‌‌in‌ ‌‌Costa Teguise ‌
33 properties for Villas. Compare and book at the best price!
Popular Villas in Costa Teguise
Find Villas in Costa Teguise
Highlights in Costa Teguise
‌‌ Impressive island
Outstanding beaches
Entertaining places all over
Remarkable water park
Most popular amenities for Villas in Costa Teguise
Other property types in Costa Teguise that might be interesting:
‌Villas ‌‌in‌ ‌‌Costa Teguise‌
‌‌ Sensational villas near the beach
‌‌ Located very close to Arrecife, Costa Teguise is most likely the place you're looking to spend your holidays. It's one of the great tourist centres of the island and one of the most popular options of where to stay in Lanzarote. At Holidu we offer you a variety of villas, most of them based near the coast or a bit further away from it if that's what you're considering for your holidays. Every year thousands of tourists are attracted by its good beaches with clean waters and golden sand. It is a well-planned tourist area, with large avenues and great facilities and services. ‌‌
‌‌Villas with pools and amenities
‌‌ At Holidu we know that you want the best for your holidays! Our villas can accommodate both a small or large group. They have swimming pools, gardens, terraces and all the comforts and services you may need. Children are welcomed, as we have child-friendly and even pet-friendly villas. If you want to have your dream-like holidays in Costa Teguise, one of these villas should be your first choice to achieve it! ‌
‌ ‌
Travellers‌ ‌and‌ ‌activities
‌‌ ‌‌Costa Teguise ‌for‌ ‌‌beach lovers
‌‌ If you are looking for a more relaxed and peaceful holiday, you can choose to rest on the excellent beaches of Los Charcos, or Bastián beach, ideal for families with children. In front of the beautiful town of Costa Teguise, we have the fabulous Las Cucharas beach, which welcomes us in its more than 600 metres of golden sand, and delightfully calm waters. You can lie in the sun while the children build sandcastles. From this point, looking towards the port, we see, in the distance, the Erjos Toys, an iron sculpture, almost 15 meters high, by the Tenerife artist José Abad. Walk a bit to the south and you arrive at the Jablillo beach, where you can enjoy its more than 100 metres of fine sand, or walk along its promenade, while you observe its famous breakwater. Continue to Bastián beach, where once again the kids can enjoy at their ease, with precautions, the tranquillity of the ocean waters.
‌‌ ‌‌Costa Teguise ‌for‌ ‌‌nightclub-goers
‌‌ For those who are also looking for a bit of nightlife, Costa Teguise has some amazing bars and places to go out for drinks. The liveliest area is the Pueblo Marinero. Even so, if it is important for you to be in a place where you can party, better choose Puerto del Carmen or go to Arrecife. Costa Teguise is a tourist area with a more familiar atmosphere, so the nightlife is much quieter than the rest of the island. Still, it has a good selection of restaurants, bars and pubs, centred around Jabillo avenue. They are very welcoming places that have a varied leisure offer. From venues that show live sporting events, others that offer cabaret and other karaoke or live music. Around the Pueblo Marinero, the good atmosphere continues into the night. In this peculiar area set in the rabbit warren architecture, in addition to a good gastronomic offer, you can enjoy live music concerts in its different pubs. ‌‌
‌ ‌
‌ ‌‌Did you know that Costa Teguise has many places where they teach windsurfing or diving classes, which is very convenient since there is a great variety of maritime activities that you can practice here?
Top‌ ‌7‌ ‌travel‌ ‌tips‌ ‌in‌ ‌‌Costa Teguise
1.‌ ‌‌Spend plenty enjoyable hours at Aquapark Costa Teguise ‌‌
‌ ‌
‌‌ ‌‌A good remedy to cool off on the hottest days of summer and at the same time spend a fun family day out is to go to a water park. If you want to spend an unforgettable day jumping down a lot of slides and cooling off in the fun pools, you cannot miss the Lanzarote Aquapark Costa Teguise water park. This water park has everything the family is looking for, exciting slides for the most intrepid, relaxation areas to rest, a children's area so that we can all experience the excitement of the slides and even a paintball field to burn the last energy that we remain after such an intense day. ‌
2.‌ Aquarium Lanzarote, a space where you can appreciate marine life ‌‌
‌ ‌
‌ Lanzarote is an island that enjoys spectacular marine life, for something it is a tourist spot that calls many lovers of diving. You don't have to go to the beaches and practice some diving to appreciate the great variety of marine fauna that Lanzarote has to offer, and you only need to visit the Aquarium Lanzarote to enjoy the biodiversity that this Canary Island has to offer tourists. ‌‌
‌ ‌
3.‌ The Museum of Piracy, a place full of history ‌‌
‌ ‌
‌‌ Lanzarote is an island full of history and culture. Proof of this are the sculptures and fortresses found in the different locations on the island. A clear example is the castle of Santa Barbara, a huge fortress that in its time functioned as one of the main defences of the island and which currently functions as a piracy museum. This is a recommended tourist spot, a pleasant experience since you can learn more about the history in a castle of past centuries, and not only about Teguise and Lanzarote, but also about pirates, who were feared at sea! ‌‌
‌ ‌
4.‌ Visit and buy souvenirs at the Teguise's Villa Craft Market
‌ ‌
‌‌ Around 20 minutes away (14 kilometres), you will find the village market where the coloured flags guide us until we enter the handicrafts section. It is in this corner where we can find handmade soaps, jewellery, leather work, all made in Lanzarote. The ideal place to get some souvenirs if you have to buy some gifts.‌‌
‌ ‌
5.‌ Learn to windsurf at the Windsurfing Club Las Cucharas‌‌
‌ ‌
‌‌ This island has the best climatic conditions to experience another exciting nautical sport, windsurfing, to the fullest. And it is that this island full of energy offers us, in its crystal clear waters, world class spots to enjoy this aquatic adventure. Excellent facilities and a wide variety of specialized schools offering courses and classes for all levels, from beginners to more advanced windsurfers, complement the perfect proposal to encourage yourself to practice or learn on the island of Lanzarote. Next, let's get to know one of the most interesting options to learn this sport: windsurfing club Las Cucharas. ‌‌
‌ ‌
6.‌ César Manrique's route in Lanzarote
‌ ‌
‌‌ ‌‌Although practically the entire island is full of works by the artist, we suggest this route by César Manrique in Lanzarote. That can be easily done in one day and goes through the most essential places where he left his mark. The best way to start a César Manrique route in Lanzarote is by visiting the foundation that bears his name. Which is located in Tahíche. A town just over 10 minutes by car from Arrecife. The foundation occupies the spectacular house in which César Manrique lived for 20 years (1968-1988). And that perfectly represents the artist's style: taking advantage of all the possibilities that nature offers to create art. Thus, the property, of more than 30,000 m2, was built using the remains of a volcanic lava flow. ‌‌
‌ ‌
7.‌ Visit Las Cucharas Shopping Centre ‌‌
‌ ‌
‌‌ The Las Cucharas Shopping Centre, which occupies a large block in Costa Teguise, houses a variety of shops. In the outer perimeter, you can find a supermarket, souvenir shops, currency exchange offices and car rental services. The interior is made up of a network of galleries shaded by rows of palm trees that make going from store to store much more enjoyable. The shopping centre can be easily reached by the Las Cucharas promenade. When you fancy a coffee or a beer, take a seat on the terrace of one of the outside cafes. ‌‌
‌
FAQs: Villas in Costa Teguise
Which types of services are available at the villas in Costa Teguise?
In regard to the services available on Holidu, it seems that the villas in Costa Teguise contain everything that travellers wish for! Here, the villas generally have a variety of amenities, the most popular being: Wi-Fi (95%), pool (95%), and barbecue (76%)...Are you convinced yet?
How are the villas usually rated in Costa Teguise?
On average, the villas here have rather positive comments. According to the Holidu database, 45% of villas have a rating average of 4.5 stars. This is a relatively high percentage which allows us to confirm that there are quite a few that are very comfortable and will be the perfect choice for your next holiday.
Are the villas in Costa Teguise suitable for holidays with children?
Holidu's data reveals that 71% of villas in Costa Teguise are suitable for families with children, it should therefore be very easy for you to find the perfect villa for you and your family.
Are the villas in Costa Teguise suitable for holiday-makers and their pets?
Certainly! In Costa Teguise, 19% of the villas give you the opportunity to bring along your furry best friend, 69% even have a garden!
Do the villas in Costa Teguise tend to have Wi-Fi?
Of course! According to Holidu's database, 95% of villas in Costa Teguise include Wi-Fi. It is therefore no problem for you to will be able to access your emails and favourite social media sites throughout your stay!
How much do guests usually expect to pay for villas in Costa Teguise?
According to Holidu's database, less than 40% villas in Costa Teguise costing less than €100 per night.
Do the villas in Costa Teguise generally come equipped with a fireplace or a pool?
Good news! According to the data collected last year, 95% of villas in Costa Teguise are equipped with a pool. It is the perfect destination for spending hot summer days by the pool! 76% even have a barbecue!
Are the villas in Costa Teguise suitable for stays in big groups or better for a weekend break as a couple?
In Costa Teguise, according to the data collected last year, 46% of villas accept up to eight people, 45% of these villas are made up of at least four bedrooms. But 100% of villas are also perfect for families of up to four guests, and 94% of the villas are made up of at least two separate bedrooms. Costa Teguise is therefore the ideal destination for large and small families!
Holiday destinations nearby for Villas
Holidu compares hundreds of websites to find your perfect holiday rental for the best price.