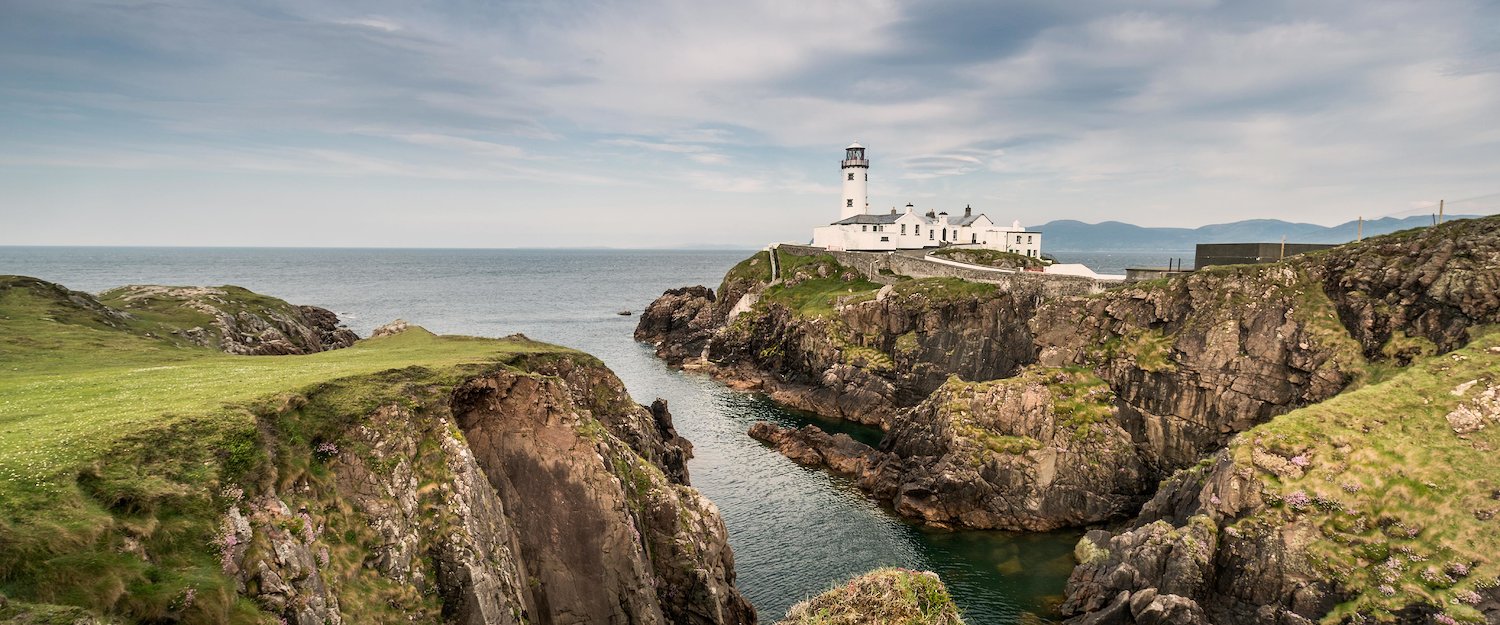 Prices and availability
Current Holiday letting prices County Galway
€241 annual average
Jun
Jul
Aug
Sep
Oct
Nov
Dec
Jan
Feb
Mar
Apr
May
Average price per week
Current holiday letting availability County Galway
45% annual average
Jun
Jul
Aug
Sep
Oct
Nov
Dec
Jan
Feb
Mar
Apr
May
Percentage of available rentals
Holiday homes and rentals in County Galway
An Irish gem
County Galway offers a package deal to its visitors that no holidaymaker can refuse. Rugged landscapes with an ethereal atmosphere that you can explore at your own leisurely pace, check. Unspoilt beaches that you'll only share with seagulls, check. Fascinating historic attractions that will take your breath away, check. As if that's not enough, there's also the city of Galway. A lively, colourful city with a unique atmosphere, incredible food, and warm locals. County Galway is the perfect destination for anyone who seeks a holiday filled with nature, history, and culture.
Finding your County Galway holiday home
Holiday homes in County Galway come in all shapes and sizes, offering a little something for every type of holidaymaker. Opt for a traditional home with stylish attributes, such as a lovely fireplace to keep warm during chilly nights and wooden design features. Book a holiday home just steps away from the sea to fall asleep to the sound of waves crashing. Stay in a rental surrounded by trees and with a large garden, where you can enjoy plenty of peace and silence. Get a renovated rental oozing with historic Irish flare. Many of the County Galway holiday homes are pet-friendly, so you can bring your furry friend along. Nearly all homes come with the modern amenities and comforts you'll need throughout your holiday including Wi-Fi, heating, and fully functioning kitchens. With so many excellent holiday homes to choose from, you'll be sure to find one suited perfectly to your preferences in County Galway.
Holidays in County Galway
The area and getting around
Arriving in County Galway
Two of the nearest major airports you can use to reach County Galway are Shannon Airport and Knock Airport. You can take a bus from these airports to your holiday home. Both of these airports are around 56 miles away from the city of Galway. If you'll be travelling from Dublin, a bus ride to County Galway takes around three hours. If you'll be travelling by private car, that will reduce your travel time to a little over two hours.
Getting around County Galway
County Galway has a fantastic public bus system which allows visitors to reach many corners of the county. There are also trains which can take you to various locations around the county. If you'll be staying mostly in the city of Galway, you can utilize the public bus system which can get you almost anywhere in the city. However, most of the best gems in County Galway are in the middle of the wilderness, and the only way to reach them is by private car. You can hire a car in the city of Galway or at any major town or airport.
Travellers and activities
County Galway for road trip lovers
County Galway is the ultimate holiday destination for an epic road trip. Drive along Wild Atlantic Way for an unforgettable road venture. This coastal road boasts stunning landscapes and dramatic cliffs. You can make stops whenever you'd like to take photos or to visit paths leading to secluded beaches. Have picnics in unspoilt landscapes and trek through lush green meadows. Another great road trip can be found by driving along Sky Road. This narrow, winding road boasts spectacular scenery of the sea and islands. If you drive here during sunset, you'll be sure to catch some breathtaking views.
County Galway for history buffs
County Galway offers a wide variety of attractions for history enthusiasts to enjoy. Visit Ross Errily Friary to discover a ruined medieval monastery. The monastery was built in the 15th century and was abandoned in the 18th century. It's preserved so well that you can easily picture the way people lived here during its thriving years If you'd like to step back in time a little further, visit Dún Aonghasa from the Iron Age. The ruins of this castle are set on a dramatic cliff with a fabulous view. The walk to the castle can be a little trying at times, so it's best to come prepared with proper shoes and lots of water.
County Galway is considered one of the most festive areas in Ireland. The county hosts more than 120 festivals each year!
Top 5 travel tips in County Galway
1. Explore Lough Corrib
Lough Corrib is a stunningly beautiful lake with a serene atmosphere. There are many walking and cycling paths here which you can explore on foot or by bicycle. There are also hour-long boat trips that you can join. The tours are led by a knowledgeable boat captain who will fill you in on the history and heritage of the area.
2. Spend a day in Connemara National Park
Connemara National Park is a scenic area offering spectacular views and dramatic landscapes to its visitors. Walk to Diamond Hill for incredible panoramic views. Stop by the Visitor Centre to find information about the plants and animals of the park. There are plenty of shorter trails for visitors who prefer a less challenging and more leisurely walk.
3. Discover Galway
The city Galway is a lively and vibrant city with fascinating attractions for visitors of all ages. Explore Quay Street to see the talented buskers and colourful alleyways. Have a walk along Salthill Promenade to take in the gentle sea breeze and salty ocean air. Don't leave without stopping by the Latin Quarter of the city for a spectacular meal at one of the top-rated international restaurants.
4. Walk to the Worm Hole
The Worm Hole is a fascinating stone pool by the sea that boasts a perfectly rectangular shape. The hole was shaped completely by natural causes, which makes it even more phenomenal. Getting there can be a bit tricky so be sure to wear your best walking shoes and follow the red arrow signs along the path.
5. Take a ferry to Inishbofin
Inishbofin is a dreamy island with rugged, unspoilt landscapes. You can reach the island via a ferry, and you can easily spend the whole day exploring the various natural areas here. There are plenty of walking trails here that will lead you through various areas around the island. Hire a bicycle to explore it even more deeply!
FAQs: Holiday Homes & Rentals in County Galway
How much did it cost for a holiday rental in County Galway in 2020, the first year impacted by the corona crisis?
As indicated by its annual average price of €195.39, County Galway is not a destination that stands out as being the most expensive or the cheapest in Ireland.
When can you get the best deals on holiday rentals in County Galway?
If you are looking to make the most of your money, the most budget-friendly months to visit County Galway are January (€151.29 the average price per night for accommodation), February (€164.87), and March (€179.24).
When are holiday homes more expensive in County Galway?
In 2020, the month that had the highest annual average in County Galway was July, with an average price of €212.56 per night. This was followed by August, with an average of €212.05, and June, with €208.2.
Are there usually many holiday homes available in County Galway?
If you decide to discover County Galway, we suggest organising your travels ahead of time because it is usually very high in demand, with an annual average occupation of 62% in the year 2020.
Which months offer the highest availability?
The months that offer the most accommodation options, on average, are January (with an availability of 56%) May (52.6%), and March (47.25%), according to the trends observed in 2020.
When are there fewer rental options available in County Galway?
According to data from 2020, the months when it is most difficult to find accommodation in County Galway are, in order, August (with 16% of available rentals), July (20.5%), and September (31.5%).
Are there many holiday homes in County Galway?
Our inventory contains approximately 1100 properties from 18 partners.
Holiday destinations in County Galway
Holiday destinations nearby
Holidu compares hundreds of websites to find your perfect holiday letting for the best price.