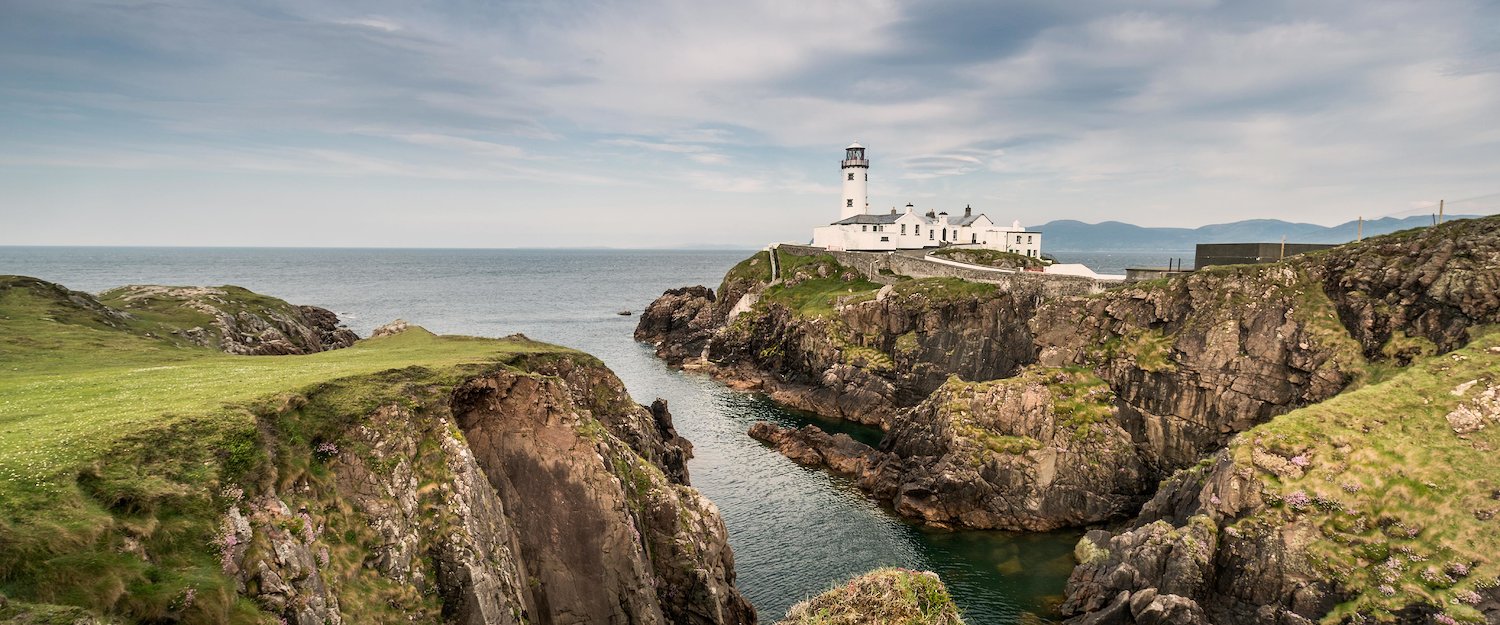 Other property types in Salthill that might be interesting:
Prices and availability
Current Holiday letting prices Salthill
€222 annual average
Jun
Jul
Aug
Sep
Oct
Nov
Dec
Jan
Feb
Mar
Apr
Average price per week
Current holiday letting availability Salthill
36% annual average
Jun
Jul
Aug
Sep
Oct
Nov
Dec
Jan
Feb
Mar
Apr
Percentage of available rentals
Holiday homes and rentals in Salthill
Homes in an Irish seaside resort
Fancy a break in an Irish seaside resort? Friendly Salthill welcomes you with open arms! Holiday homes on the west side of Salthill offer you the easiest access to its lovely promenade and popular beaches. If you are looking for a quiet area and don't mind being a 20-minute walk from the coast, search for homes a little north in the Dr. Mannix Road area. Looking for easy access into the city of Galway? Homes in the Claddagh area have great links to the city centre.
A holiday home for everyone in Salthill
Homes in Salthill are really diverse. From small flats to large houses, modern rentals to traditional homes, urban rentals to countryside homes, all bases are covered. Some of the larger houses have gorgeous gardens that are beautifully decked out for you to enjoy the summer afternoons with your family and friends.
Holidays in Salthill
The area and getting around
Explore Santiago's diverse barrios
Salthill is a traditional holiday spot overlooking Galway Bay that is part of Galway city, so you can enjoy the small seaside resort vibe whilst being close to the shops, pubs and clubs of Ireland's energetic third biggest city. If you are flying to Galway the closest airport is Shannon International airport, just one hour away by car.
A suburb of Galway that draws tourists from far and wide
Salthill has drawn tourists from all over Ireland and beyond since the early 1900s, but the neighbourhood today has outgrown its resort origins and is now an affluent suburb of Galway. The beaches surrounded by a windswept rocky shoreline are the neighbourhood's primary attraction, but it also draws tourists for its family-friendly leisure activities, superb golf course, irresistible seafood and unforgettable boat trips across the bay.
Travellers and activities
Salthill for beach enthusiasts
Salthill Beach is 2 km from Galway City and constitutes numerous small sandy and pebble beaches separated by rocky outcrops. Salthill Beach is upbeat and uplifting, and on a good weather day, you can gaze at the scenic views and take in a spectacular Atlantic sunset. The Salthill draws walkers, joggers, bathers, families, and sundry other beach enthusiasts. It is close to the main town so there are plenty of options if you get hungry!
Salthill for golfers
Salthill Galway Golf Club, located to the west of Salthill, offers the discerning golfer a championship standard 18-hole course with breathtaking views across Galway Bay and the islands beyond. The course boasts an abundance of mature trees, elevated and tiered greens. Pound for pound, it is guaranteed to be one of the most memorable courses you have ever played, especially for the price! The club restaurant is also highly rated, so after working up an appetite on the course you know what to do!
Salthill and Galway are famous for being the festival capital of Ireland, hosting over 100 festivals and events every year!
Top 5 travel tips in Salthill
1. Stroll along Salthill's lovely promenade
Asides from its beaches, Salthill's primary attraction is its lovely 3 km-long promenade with its memorable views across the bay. Ideal area for jogging, rollerblading or simply strolling at your leisure.
2. Feel the positive vibes of the Circle of Life garden
The Circle of Life national organ donor commemorative garden reflects the spirit of giving and charity. The garden fuses imagery, symbolism and sentiment to create a public space which fosters feelings of positive transformation and hope.
3. It must be wine o'clock!
Leisureland is the Salthill destination for families on a rainy day. Fully enclosed, it offers untrammelled plunge and splash fun for kids and kids at heart. Check out the electrifying 65-metre water slide and enormous Commando Run Inflatable Obstacle Course.
4. Take in a performance at Trad on the Prom
Trad on the Prom is an unforgettable entertainment experience that showcases the otherworldly talents of fabulous trad musician Máirín Fahy. The music and dancing is guaranteed to permeate your soul and uplift your spirits.
5. Enjoy the very best of Ireland by boat
Explore the spectacular scenery of Galway Bay by boat. A gentle cruise will get you up close with the wildlife and you are likely to encounter sharks, seals and even dolphins. Stop off at a quaint village across the bay and feast on an unforgettable seafood lunch! This is Irish holidays at its absolute finest!
Holidu compares hundreds of websites to find your perfect holiday letting for the best price.