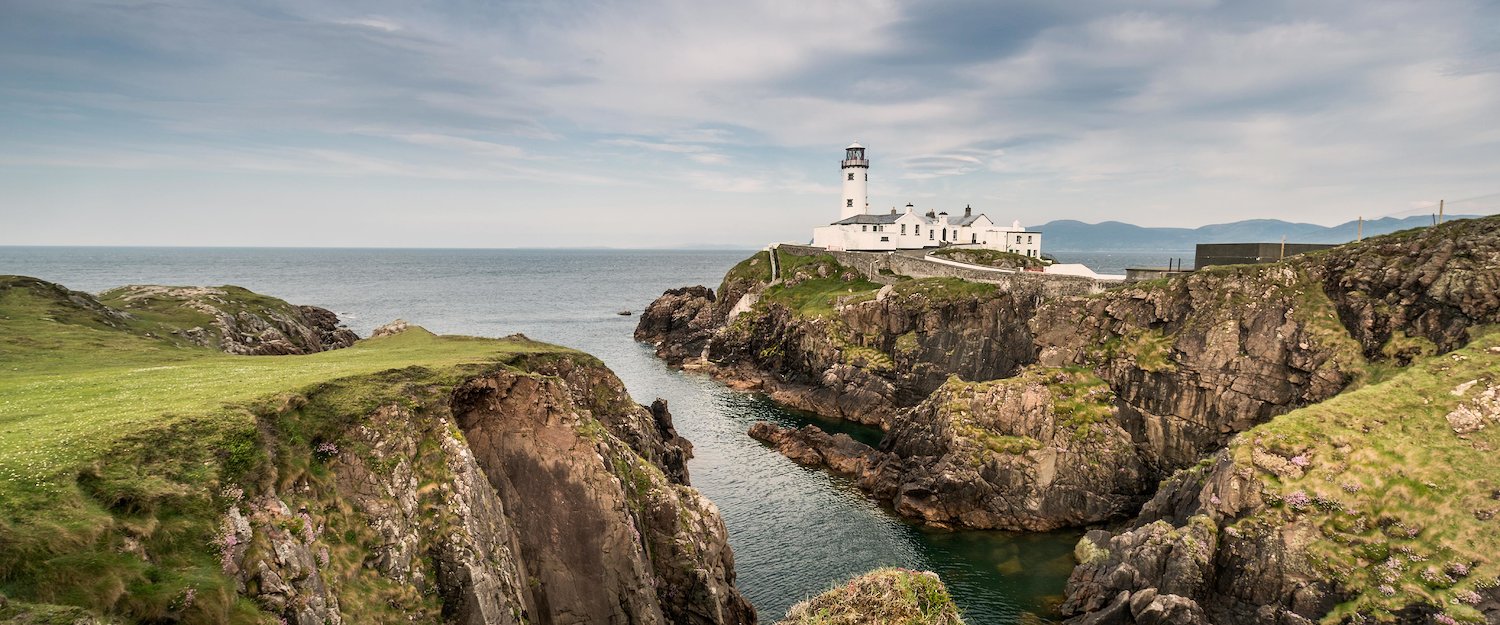 Prices and availability
Current Holiday letting prices Dunmore East
€205 annual average
Oct
Nov
Dec
Feb
Mar
May
Jun
Jul
Aug
Sep
Average price per week
Current holiday letting availability Dunmore East
26% annual average
Oct
Nov
Dec
Feb
Mar
May
Jun
Jul
Aug
Sep
Percentage of available rentals
Holiday homes and rentals in Dunmore East
A wonderful stay in the heart of Waterford
Dunmore East is a pretty fishing village ideal to create holiday memories. Find exclusive holiday homes with a sea flair in a relaxed atmosphere. Spend your holidays by the sea and explore this Irish coastal resort. Select the holiday homes that Holiu has for you and enjoy a fantastic time off away from the busy cities and fast-paced day to day life. It is time to start planning your next trip to Ireland and book a holiday home in Dunmore East. What are you waiting for?
Cosy holiday homes with views
From the selection of holiday homes available in Dunmore East, you can pick the one that suits your needs. If you are travelling as a family, you will find several properties that can accommodate from 4 to 8 or more people. For couples or solo travellers, smaller homes are listed as well. Whatever the occasion is, Dunmore East caters for all types of travellers. Find the ideal property with fully equipped kitchens, comfortable rooms, nice decoration and green outdoor spaces to enjoy during the summer days. The location of the holiday homes can vary within Dunmore East and some of them offer great views over the sea and some others are enclosed by green and leafy landscapes. Find your ideal setting and book your holiday home now!
Holidays in Dunmore East
The area and getting around
Dunmore East, a bustling coastal town
Dunmore is nestled in County Waterford, in the beautiful Irish coastline. This is a well-known holiday destination not just by Irish families but also by overseas travellers. It has a good offer of little independent shops, nice pubs serving the traditional beef and Guinness stew, Irish Pub Skillet Dublin Coddle or Irish cottage pie. The sports facilities allow you to practice your favorite sports including tennis and golf and there are children playing areas to enjoy a morning or an afternoon out. The still working harbour is a bustling spot where you can get fresh caught fish and the two sandy coves are the perfect spot to spend a lovely day on the beach. Lawlors and Counsellors Strand are both ideal for water sports, swimming, beach walks and relaxing time by the seashore. Along the coastline you will find an amount of little coves, all connected by scenic coastal paths.
Get to know the surroundings
Dunmore East's location is ideal to be in touch with the sea, so anyone who loves water-related activities can have a great time here and children from 11 to 18 years of age can get into sailing at the Waterford Harbour Sailing Club, just by the harbour. For adults you also have a variety of activities including golf, with amazing views. Dunmore East is the ideal base to visit neighbouring towns such as the historic Waterford or some nearby attractions including Waterford Crystal or the Hood Head Lighthouse. Not far from there you can also visit Cheekpoint, Tramore Racecourse or Passage East.
Travellers and activities
Dunmore East for golf lovers
Playing golf in a unique setting with unbeatable views is a treat! Dunmore East Golf Club is a beautiful 18 hole, 72 par course with scenic views over the village, the Atlantic Ocean and the gorgeous Irish countryside. What a combination, right? This is a golf course for all levels with both stimulating and challenging experiences. Great facilities in idyllic surroundings practising your favourite sport. What else?
Dunmore East for horse race lovers
Based in Tramore, Waterford & Tramore Racecourse has a tradition going back more than 200 years. The entertainment in this 80-acre venue is guaranteed. Fantastic facilities with family friendly enclosures, and eating options. Throughout the year you can enjoy different horse races, hospitality events and corporate entertainment. If you are a horse lover, come and enjoy a day in Tramore Racecourse!
Did you know Dunmore East's Harbour is one of the five designated National Fishery Harbours?
Top 5 travel tips in Dunmore East
1. Cliff walks with stunning views
Walking along the beautiful Irish coastline is such a unique and pleasant activity. Take in the amazing views, explore coves and headlands and spend some time on the beach. Walk along Dunmore East Coastal that links the town to Portally Cove. Watch the birds and if you pay attention you might see some seals popping out their heads. Around mid-May, the walking festival takes place and you can join guided walks and hikes.
2. Dunmore East festival
Dunmore East has many festivals celebrated throughout the year including the 4-day Dunmore East Golf Classic, the opening of the summer bathing season with RNLI Dash & Splash, The Blessing of the Boats in memory of all lost at sea, the mid-JUne triathlon, and the Halloween spooky walk to name just a few. Check the calendar and see what events take place during your stay and join the locals to have a good time. Let the fun begin!
3. Take a historic scenic drive
Explore the beauty of little villages from Dunmore East to Cheekpoint and Passage East. Stop in Killea and go to see the Norman Church tower still standing in the churchyard.Visit the megalithic tomb of Harristown in Harristown Cross Roads or take a nice stroll along the beach of Woodstown. From the road you drive past the ruins of Geneva Barracks. Further down, the village of Crooke where you can see the remnants of an old castle and the rest of the scenic drive will take you to seaside villages like Ballymaca, the pretty Portally cove and Saleen beach where you will get excellent views of Tramore. Enjoy the ride!
4. Waterford Treasures
Within a few steps from each other, three museums keep the most valuable and cherished treasures of Waterford. Each building contains years of the village's history since its foundation in the late 900s by Viking Sea pirates. Reginald's Tower is where the Viking treasures are kept whereas the Medieval Museum is home to Middle Ages treasures and the Bishop's Palace preserves value treasures dating from the 18th to the 20th centuries. A great day out to know a bit more about the past of Waterford.
5. Enjoy an active holiday time
In Dunmore East there is more than just beaches or walks. If you want to keep active and spend the day out, water sports or adventure sports is a fabulous option for children and adults alike. Dunmore Adventure organises kayaking routes, sailing outings, windsurfing, SUP and canoeing. If you prefer land sports, you can either choose between archery, bouldering, climbing, team challenges or Powerfan Freefall. There is no time to get bored in Dunmore East!
FAQs: Holiday Homes & Rentals in Dunmore East
How much do the holiday rentals in Dunmore East cost on average?
Based on its annual average price of €158.28, Dunmore East is not a city that stands out as being the most expensive or the cheapest in Ireland.
When can you get the best deals on holiday rentals in Dunmore East?
If you are looking to get the most out of your money, the cheapest months to visit Dunmore East are August (€107.11 per night for accommodation, on average), June (€110.65), and July (€131.1).
When does the price of holiday rentals in Dunmore East go up the most?
When it comes to looking for a holiday rental in Dunmore East, the most expensive months are, in descending order, January, December and November with average prices per night of €180.23, €175.18, and €175.11, respectively.
Are there usually many holiday rentals available in Dunmore East?
It's better to book sooner than later in Dunmore East as only 42% of the accommodations are available, following the data observed in 2020.
What time of the year can I find more available holiday rentals?
The most available months, on average, are October (with an availability of 72.6%), November (55%), and January (50.6%), according to the trends observed in 2020.
When are fewer homes available?
Holiday homes in Dunmore East reach their peak in demand in August, with an availability rate of 23.4%. The second most requested month is July, with 30%, and the third is April with 33%.
How many rentals are available in Dunmore East?
Holidu has paired up with 3 different partners to give you an inventory to choose between 20 properties we have in Dunmore East.
Most popular in Dunmore East
Holiday destinations nearby
Holidu compares hundreds of websites to find your perfect holiday letting for the best price.