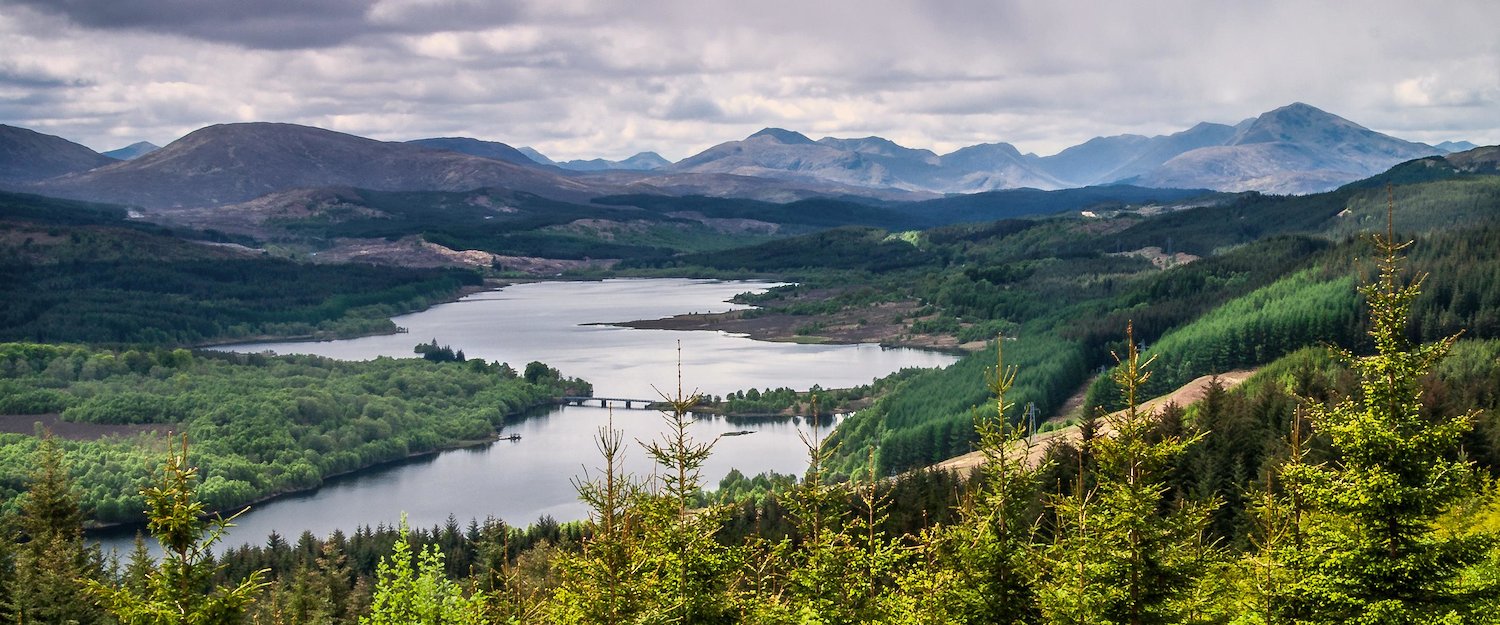 Prices and availability
Current Holiday letting prices Dundee
€193 annual average
Jun
Jul
Aug
Sep
Oct
Nov
Dec
Jan
Feb
Mar
Apr
May
Average price per week
Current holiday letting availability Dundee
46% annual average
Jun
Jul
Aug
Sep
Oct
Nov
Dec
Jan
Feb
Mar
Apr
May
Percentage of available rentals
Holiday Homes and Rentals in Dundee
Contemporary rentals near the centre
Trying to find a luxurious and relaxing place to get away from the daily routine? In the beautiful town of Dundee you will find a wide variety of rentals, from waterfront stylish flats near the centre, to charming houses that seem to be taken from a fairytale.
Comfortable rentals with a sea view
In the centre or in the countryside, Dundee offers a wide variety of rentals with all the amenities. Luxurious flats with balconies overlooking the magnificent River Tay, Edwardian houses near the centre and beautiful cottages with stone walls and picturesque wood-framed windows, where you will be able to enjoy a good company and a glass of wine in a relaxing Jacuzzi. The ideal place to enjoy a pleasant holiday with your partner, friends or family. Looks like your perfect holiday? Why spend another day at home?
Holiday Homes and Rentals in Dundee
The area and getting around
The first city of design
Fashion and gastronomy lover? Visit Dundee! The only city of design in Scotland. Located in the Firth Tay estuary in the east of Scotland, this sunny spot is one of the most creative cities in the UK. On the banks of the River Tay, on the quay next to the Tay Road Bridge and the RRS Discovery barge is the monumental V&A Museum, the biggest design and decorative arts museum in the world. Here you can immerse yourself in both international and Scottish design exhibitions. Besides being able to enjoy a wide range of designs and styles, you will also be able to enjoy delicious gastronomy with artisan coffee and some snacks for the children, in the Picnic Room. Also if you want to enjoy delicious gluten-free dishes, vegetarians and refreshing drinks, you can access the Tatha Bar, which also has a variety of options on its menu. The building is completely inclusive and accessible to all types of people, so you don't have to worry about any physical impediment.
The most beautiful views of the city
Right in the centre of the city at 500 feet above sea level is the highest point of Dundee, The Law. If you prefer a place more in touch with nature and away from the city, this extinct volcano is certainly the ideal place to go. Here you can enjoy a panoramic view, breathe some fresh air and enjoy a beautiful orange-tinted sunset that will leave you stunned.
Travellers and activities
Dundee for families
Dundee provides a wide range of activities to ensure that you and your family have the best holiday. If you are looking for a place for the kids to have fun outdoors, you can visit Broughty Ferry Beach, just five miles off the coast of Dundee. A long stretch of soft white sand and calm waters, where your family can enjoy a wonderful picnic while the kids run around and build sand castles. Also, they can have fun in the playground just a few steps from the beach, near the majestic Broughty Castle. And to make the experience even better, around the castle you will find bars, cafes and restaurants where you can enjoy a good meal after a long day at the beach with the children. The city has plenty of other activities and experiences for travellers of all ages and tastes. You can even find a very fun place just 6 miles north of Dundee, called Balnuith Alpacas, a rare breed farm specialising in alpacas where you will be surrounded by these funny and fluffy animals that you can feed and touch.The farm also has adorable miniature donkeys and Falabella horses. A lovely experience that you and your kids definitely cannot miss.
Dundee for museum lovers
This beautiful coastal city, besides being rich in nature and wildlife, also has many exponential places of art in its centre. This city is home to not only the iconic V&A Museum but also to the splendid McManus Art Gallery & Museum, a Gothic Renaissance style place full of exhibitions on the history of Dundee and the cultures of the world. Also, if you want a more educational venue, the Dundee Contemporary Art museum allows you to experience and create art. With two large scale galleries, events, workshops and guided classes, it is one of the most successful arts organisations in the UK and one of the most visited places in the city.
Below the eastern flank of the colossal The Law is an abandoned tunnel that was first used for the Dundee and Newtyle railway, then during World war II it was turned into an air-raid shelter. Currently, there is no access to it and it is sealed.
Top 5 travel tips in Dundee
1.Taste culinary excellence
One of the classic places you cannot miss is Scottie's Peh. Here you will be served an exquisite Scottish cake using top local Angus meat. A mixture of salted meat and vinegar that will cause a flavour explosion in your mouth.
2. Visit the observatory
See the stars and planets at the Mills Observatory on top of Balgay Hill. Admire beautiful interstellar scenery and be amazed by the views of the treetops across the Tay. Visit and explore space with astronomical displays, planetarium shows and a computerised telescope that detects up to 30,000 objects in the sky. A place that will make you feel out of this planet.
3. Discover Dundee Botanic Gardens
One of the hidden horticultural wonders of Dundee. If you like green and not so busy places, you should go to the Botanical Gardens of the University of Dundee. A magical atmosphere with lots of colours and a great variety of plants. With many things to see and hidden paths to explore, this place becomes a perfect playground for children to play hide and seek and to awaken their imagination with landscapes that look like a fairy tale. Streams, waterfalls and flowers are some of the things that make up this unique and magical place.
4. Take a chance with Avertical World
An exciting climbing indoor centre. Avertical World provides climbing for children and adults. A resistance, strength and skill-building exercise for your body that will make you feel invigorated. This impressive centre is an excellent experience for those who want to start climbing and for those who want to put their skills to the test.
5. Explore the Camperdown Wildlife Centre
Surround yourself with beautiful wildlife in one of Dundee's most loved tourist attractions. The wildlife centre contains 300 animals ranging from otters, lemurs and bears to various exotic birds. In addition, it has spaces and forests perfect for enjoying a picnic on a sunny day. A natural gem not to be missed on your trip to the spectacular coastal town of Dundee.
FAQs: Holiday Homes & Rentals in Dundee
On average, how much do holiday homes in Dundee cost?
By looking at its annual average price of €121.89, Dundee is not a city that stands out as being the most expensive or the cheapest in the United Kingdom.
What time of year offers, on average, the best holiday home prices in Dundee?
If you are looking to make the most of your money, the cheapest months to visit Dundee are January (€96.29 the average price per night for accommodation), February (€102.04), and March (€103.24).
When does the price of holiday homes in Dundee go up the most?
When it comes to looking for a holiday home in Dundee, the months when it is most expensive are, in descending order, October, May and December with average prices per night of €147.16, €133.46, and €129.25, respectively.
Are there usually many holiday rentals available in Dundee?
It is recommended that you book your stay in plenty of time when visiting Dundee, as only 42% of our properties are usually available throughout the year.
What are the best months for a last-minute getaway?
The best months to find available accommodation in Dundee are May (the average amount of properties that are available reached 54.4% of the total in 2020), October (49.6%), and July (46%).
During which months are there fewer rentals available in Dundee?
The months with the lowest properties available in Dundee are, in order, August, February and November, with respective average availability figures of 30.6%, 31.6%, and 35%, based on data collected in 2020.
How many rentals are available in Dundee?
In Dundee we work with 9 different providers to give you a choice of 150 properties, so you will not be short of options!
Holiday destinations nearby
Holidu compares hundreds of websites to find your perfect holiday letting for the best price.