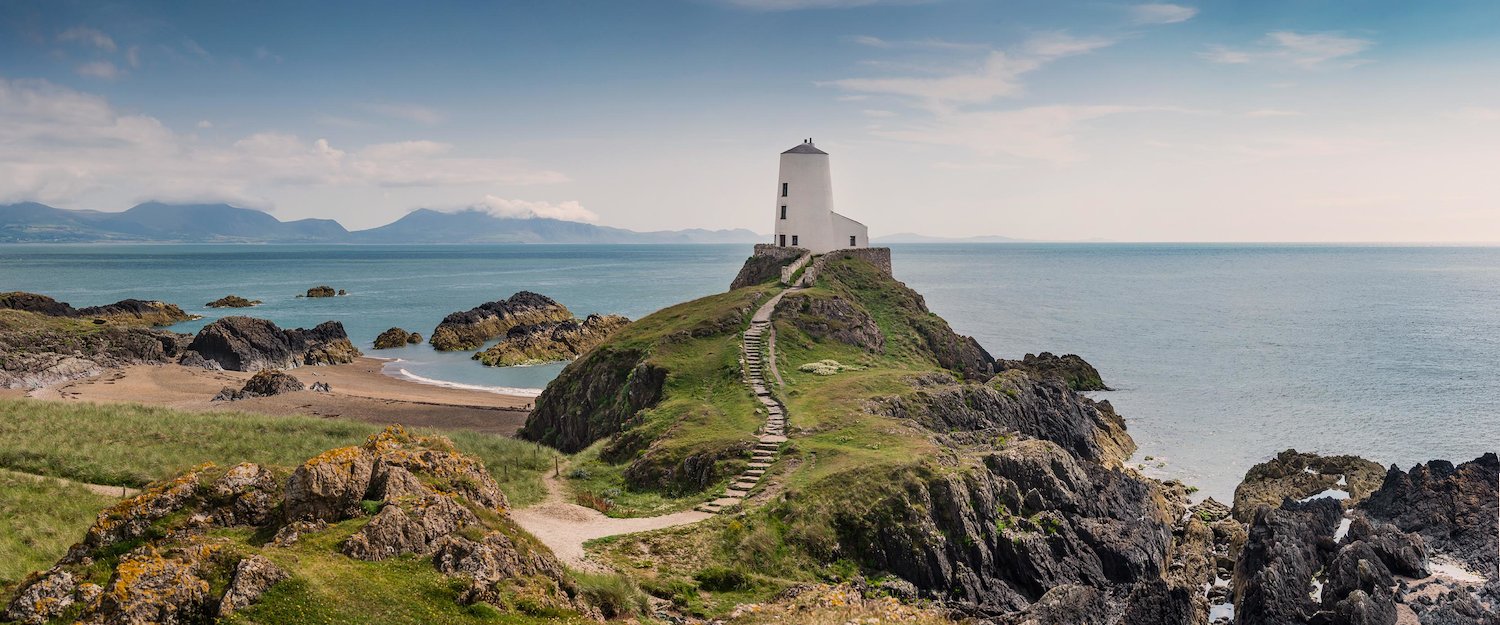 Other property types in Pembrokeshire that might be interesting:
Popular Destinations in Pembrokeshire
Prices and availability
Current Holiday letting prices in Pembrokeshire
€228 annual average
Jun
Jul
Aug
Sep
Oct
Nov
Dec
Jan
Feb
Mar
Apr
May
Average price per week
Current holiday letting availability in Pembrokeshire
46% annual average
Jun
Jul
Aug
Sep
Oct
Nov
Dec
Jan
Feb
Mar
Apr
May
Percentage of available rentals
Holiday homes and rentals in Pembrokeshire
Self-catering holiday homes on the spectacular coast or in the city centre
Holiday homes in Pembrokeshire are comfortable and well-suited to permit you to appreciate the peculiar Welsh open country, go on outings to national parks and spend time loosening up on the coast. Whether you are looking for a holiday home in Pembrokeshire's bustling yet peaceful cities or on the relaxed coast, Pembrokeshire offers a wide range of holiday homes in Tenby, Saundersfoot, and Fishguard, with easy access to the unspoilt coast and other attractions. Do you want to stay for a week or a few days? Worry not, you'll always find a perfect option in Pembrokeshire, whatever your needs are!
Holiday homes for every size and need
Looking for the perfect accommodation for yourself or for your family and friends? Holiday homes in Pembrokeshire are charming and with plenty of free space. Characterised by individual furnishing, with a complete set of leisure facilities, such as free Wi-Fi, beautiful pools, and flat screen TVs with different satellite channels, Pembrokeshire's homes give you the opportunity to enjoy your holiday like a local. Pet-friendly rentals in Pembrokeshire offer you a remarkable holiday together with your canine friend.
Holidays in Pembrokeshire
The area and getting around
Pembrokeshire's beautiful scenery
Located in the southwest of Wales, Pembrokeshire is rated as the second-best coastline in the world by National Geographic magazine experts. With vast miles of magnificent shoreline, and a wide variety of beaches, you can never run out of options. Immerse yourself in the dramatic sea cliffs and islands or take a walk around to explore the rolling countryside hills and picturesque historic towns. Are you a lover of nature? The coastal national park offers you an exciting opportunity to interact with nature up-close and lose yourself in the breath-taking surrounding scenery.
Idyllic towns and villages in Pembrokeshire
Whether you are looking for active city life or you want to retreat and connect with nature in a picture-perfect village, Pembrokeshire has something for you. Surrounded by sea on three sides, Pembrokeshire's towns and villages serve as trading ports and a tourist centre for the surrounding towns. If you are looking for a classy town, Narberth offers a swanky feeling with outstanding high-fashion boutiques, restaurants, and beautiful vineyards.
Travellers and activities
Pembrokeshire for adrenaline junkies
Looking for great outdoorsy activities? Take on the opportunity to hurtle off from the high rugged rock faces into the deep glistening lagoons as you enjoy coasteering in Pembrokeshire. Another wild activity is white water rafting. Experience an adrenaline surge as you push your way through some of Pembrokeshire's most ferocious rapids. Broad Haven long stretch, tucked between the limestone headlands of Stackpole and St. Govans in the south of the county, is a perfect sandy beach and popular with swimmers, especially in summer.
Pembrokeshire for families
Pembrokeshire has fantastic beaches and breath-taking countryside, and is a great place for an active family holiday. For both the toddlers and teens, the Manor House Wildlife Park just as the Folly Farm are perfect spots and experience play areas for family-arranged occasions. Appreciate the enjoyment of close interactions with lemurs and giraffes. Beside the harbour, Tenby is honoured with not under three sandy sea shores, dazzling for cruising, resting and indulging in frozen yogurt. They're additionally the ideal spot to fabricate a sandcastle with a canal, fit to be filled by the approaching tide.
The Pembrokeshire coastline is 420km long and is home to a wide range of scenery from pristine beaches and secret coves to rocky cliffs and vegetative landscapes!
Top 5 travel tips in Pembrokeshire
1. Tenby's magnificent beaches
Explore Tenby's splendid beaches, a warm ambiance and cool Victorian houses. Enjoy a spot of angling and relax on Caldey Island. Also make a stop at the 15th century church, or take a nature walk along the attractive Pembrokeshire Coastal Path.
2. Pembrokeshire fish week festival
If you are in Pembrokeshire in June, look out for the Pembrokeshire fish week festival and join other fish-lovers and foodies to celebrate being beside the seaside with lots of street food, live music and loads of activities.
3. Pembrokeshire's culinary delights
Get to enjoy a fine dining experience, especially the cawl dish which is the local cuisine. It is a clear broth traditionally made with lamb and root vegetables, and it's absolutely amazing. Sounds tempting? Find out for yourself!
4. Birdwatching in Skomer Island
Head to Skomer Island for a fabulous encounter of birdwatching. Pay special attention to dolphins, seals, puffins and other transient feathered creatures who stop at Skomer as they migrate. The island is additionally home to various occupant flying creatures of prey. During spring and late-spring, the island is secured by Bluebells and Pink Campion which make it a delightful incredible sight. You can take in all of this beauty on land or by cruising through the surrounding waters.
5. Kitesurfing in Newgale's excellent swathes of golden sand
Whether you're a novice or an expert in kitesurfing, the Newgale beaches provide a perfect vicinity for kiteboarding. Enjoy the breeze of the westerly winds from the Atlantic as you surf. Look out for the Newgale's Big Blue Experience for a memorable kitesurfing tester ride!
FAQs: Holiday Homes & Rentals in Pembrokeshire
How much do you pay on average for holiday rentals in Pembrokeshire?
Considering the average price of €164.12 per night, Pembrokeshire lies at the upper end of the price range for holiday homes in the United Kingdom.
Which month allows you to save the most on holiday homes?
If it is your aim to save the maximum amount during your visit to Pembrokeshire, go there in March (€141.99 per night on average), February (€150.9), or January (€156.98) to find the lowest prices for the whole year.
When are holiday rentals more expensive in Pembrokeshire?
In 2020, the month that offered the highest average prices in Pembrokeshire was December, with an average price of €186.66 per night. This was followed by August, with an average of €179.85, and November, with €169.56.
Is Pembrokeshire a good location for a spontaneous getaway?
In order to not have problems finding accommodation in Pembrokeshire we recommend you to think ahead, as 73% of rentals are usually booked, according to last year's data.
Which months offer the highest availability?
In 2020, the months with the largest number of accommodations available in Pembrokeshire were January, February, and March with average availabilities of 60%, 46.8% and 42.75%, respectively.
When are there fewer rental options available in Pembrokeshire?
Holiday rentals in Pembrokeshire reach their peak in demand in August, with an availability rate of 1.8%. The second most requested month is September, with 4.75%, and the third is July with 5.5%.
How many rentals are available in Pembrokeshire?
Holidu has around 1900 properties in Pembrokeshire, offered by 20 different partners.
Holiday destinations in Pembrokeshire
Holiday destinations nearby
Holidu compares hundreds of websites to find your perfect holiday letting for the best price.