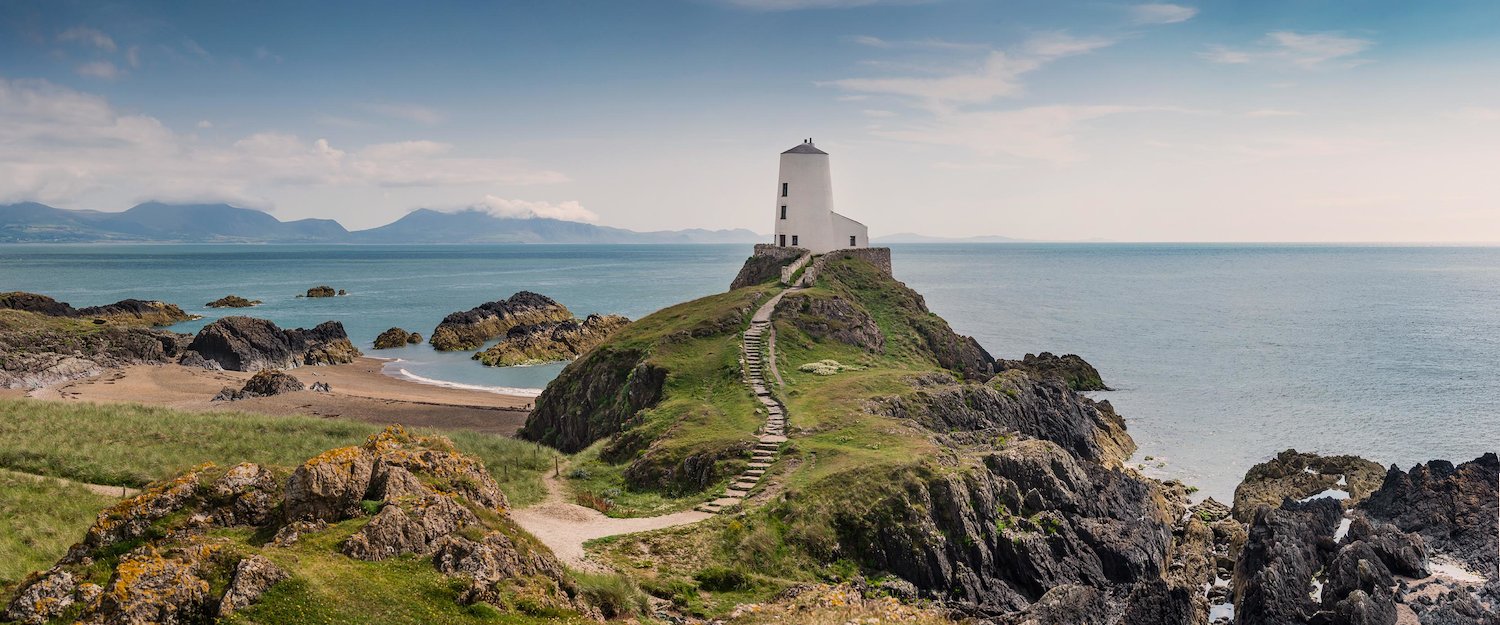 Prices and availability
Current Holiday letting prices Tenby
€253 annual average
Jun
Jul
Aug
Sep
Oct
Nov
Dec
Jan
Feb
Mar
Apr
May
Average price per week
Current holiday letting availability Tenby
46% annual average
Jun
Jul
Aug
Sep
Oct
Nov
Dec
Jan
Feb
Mar
Apr
May
Percentage of available rentals
Holiday homes and rentals in Tenby
Lovely historic town for a relaxing holiday in a holiday home
Find your accommodation and book your stay in the centre of Tenby within the historic walls or with birds eye views of them and a few minutes walk from the town centre, quaint shops, elegant cafes and exquisite restaurants. Carew Castle is not far from town so if you book a holiday home you will be close enough to the main landmarks, the beach or the pretty harbour. This is an ideal setting to truly disconnect so get ready and pack your bags!
Charming holiday homes and rentals
Offering splendid Victorian and Georgian architecture and houses painted in all types of colours within the Tudor walls you will find lots of self catering accommodations that make it perfect for families, couples or even large groups. Most rentals are equipped with high standards, Internet, well fitted kitchens to provide you with all the amenities, nice, cosy and spacious living rooms to spend some family time chatting or nice porches where you can lounge admiring the surrounding beauty.
Holiday in Tenby
The area and getting around
A step back to the 15th century
This harbour town resort in Pembrokeshire, Wales, offers the visitor three miles of sandy beaches and it's well known for its fascinating medieval history within the ancient town walls, the charming narrow cobbled streets, the ruins of Tenby Castle, exhibits at Tenby Museum and Art Gallery and the famous Tudor Merchant's House that recreates the atmosphere of the 15th century and it will take you back in time showing how life was in that period.
Home cooking delicacies
Restaurants and bars will offer you a great choice from great BBQs, 3 course meals and buffets. Taste the best locally sourced ingredients in the menu at the award winning Bramleys Tea Room, a pine log cabin specialised in home cooking. Glamorgan sausages, leek and mushroom pie, fruit pies and a good vegetarian choice. And do not forget to try a local tipple while in Tenby. High standards are assured!
The greatest bus services of all
In the heart of the only coastal National Park in Britain, Tenby is a walled seaside town easily accessed by car or train but you can also hail the bus to whizz up and down the coast. Why the bus?Discover the Coast Path National Trail on one of the bus services with great names such as the Puffin Shuttle, Poppit Rocket, Strumble Shuttle, Celtic Coaster and Coastal Cruiser. Sit back, relax and enjoy the breathtaking views along the way. In the summer though, you can take a pleasant walk and wander around the old town centre as no traffic is allowed within the town walls.
Travellers and activities
Tenby for outdoor lovers
Enjoy the great outdoors while discovering southwest Wales with your family or friends. Battlefield live, a fun outdoor adventure in a purpose-built, atmospheric and jungle-themed gaming arena suitable for kids, teenagers and adults. Explore around Saint Catherine, walk around North beach and the harbour, relax on Tenby's South Beach or have fun at Heatherton adventure park.
Tenby for seaside lovers
There isn't just a picturesque busy harbour in Tenby. There is a wide array of beaches, the main ones being three sandy beaches, lovely for sailing, lying down or having a relaxed afternoon gazing at the sea. They're also the perfect place to build a sandcastle with a moat, ready to be filled by the incoming tide. Visit the Lifeboat Station which is open to the public in summer, take a boat to Caldey Island or just take a walk and enjoy the wonderful coastal walks right on your doorstep. Pembrokeshire Coast Path has got stunning views of Saundersfoot Bay from Monkstone Point.
Did you know that "Sais" was first used in the 15th century to describe a Welshman who knew how to speak English? Today it's still used!
Top 5 travel spots in Tenby
1. Caldey Island, the holy island
Off the coast of Tenby, on the western fringe of Wales, there is an oasis of calm just 20 minute away by boat. It is one of Britain's holy islands. The Cistercian monks and islanders are pleased to welcome day-visitors to share the delights of this beautiful island throughout the summer season.
2. Discover fascinating stories at the Ghost walk
This is a light-hearted family friendly tour with magnificent views telling the story of witches, ghosts, pirates, fairies, haunting tales and traditions that cover the town's fascinating history.
3. Visit old Saint Mary's church
It is located on Upper Frog Street in the centre of town. Some parts of this church date back over 800 years but the church itself in from the 15th century. It's light and airy inside with carved ceiling bosses and 500 year old memorials to former mayors.
4. Take an amazing fishing trip
The area of Tenby is very popular for fishing. The Welsh name of Tenby, Dinbych-y-Pysgod means Little Fortress of the Fish. There are boat operators that will take you on an unforgettable mackerel fishing trip beside Castle Hill. Get your gear ready!
5. Go back in time at Tudor Merchant's house
The house is located on Quay hill, above the harbour. Time travel to the 15th century and discover what life was like. This museum tells the story and life of a wealthy merchant and his family keeping the style of that century in the kitchen, the living room and the merchant's shop. Enjoy a pleasant tour and immerse yourself into the old way of living.
FAQs: Holiday Homes & Rentals in Tenby
How much do the holiday rentals in Tenby cost on average?
Our data shows that Tenby has an average price of €197.10 per night, which is a relatively high one under the cities in the United Kingdom.
What time of year offers, on average, the best holiday rental prices in Tenby?
According to our most recent historical data, the months with the cheapest prices in Tenby are March, February, and May, with average prices of €173, €178.99 and €182.82, respectively.
When are holiday rentals more expensive in Tenby?
When it comes to looking for a holiday rental in Tenby, the most expensive months are, in descending order, October, December and September with average prices per night of €229.13, €223.59, and €211.35, respectively.
Is Tenby a good location for a spontaneous getaway?
It's worthwhile to be proactive in Tenby as only 29% of the accommodations are free, following the data observed in 2020.
What time of the year can I find more available holiday rentals?
The most available months, on average, are January (with an availability of 64%) February (54.6%), and December (48.33%), according to the trends observed in 2020.
When are fewer holiday homes available?
According to data from 2020, the months with the fewest housing options available in Tenby are, in order, August (with 3.8% of available rentals), July (7.5%), and September (9.5%).
How many holiday rentals does Holidu have in Tenby?
In Tenby we offer you a comprehensive catalogue of approximately 440 properties, with options for all tastes, thanks to our 13 local and international partners.
Holidu compares hundreds of websites to find your perfect holiday letting for the best price.