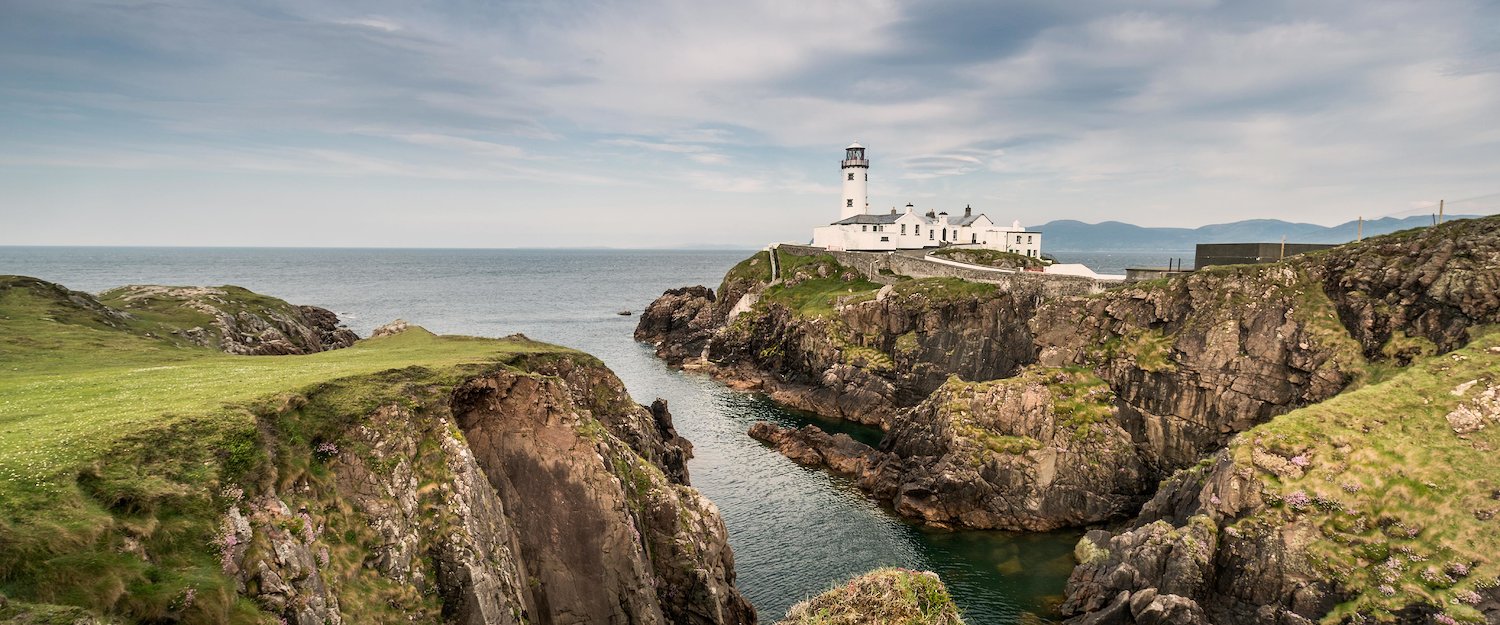 Cottages in County Clare
90 properties for Cottages. Compare and book at the best price!
Popular Cottages in County Clare
Find Cottages in County Clare
Highlights in County Clare
Charming county of Ireland
Awe-inspiring natural spaces
Fantastically varied landmarks
Interesting attractions
Delighting and diverse foods
Wonderful shops and establishments
Most popular amenities for Cottages in County Clare
Other property types in County Clare that might be interesting:
Cottages in County Clare
Picturesque cottages located at every corner of the county
Whether they're situated by the imposing waters of the Irish Sea, right on the restless towns and cities of the county or all over its little and picturesque countryside villages, the cottages found on the fantastical County Clare will be your best ally while traversing the diverse and vast territory of Ireland. Ideal for those who want a relaxing break or an exciting getaway, these wonderful settlements will satisfy everyone's wants and needs. Choose from the excellent variety of houses that Holidu offers you this season and enjoy an exciting adventure in a new setting.
Classic and modern residences ready to book
Equipped with wonderful amenities such as delighting gardens, relaxing hot tubs and rejuvenating saunas, the marvellous cottages of County Clare are promising longing options where to spend your holiday regardless of the season or the town. Furthermore, presenting wonderful properties with spacious rooms and common areas, any group, whether they're families, couples or friends, will feel cared for and comfortable without measure. Spend your break in one of the magnificent cottages of Holidu and live unforgettable experiences with your nearest and dearest.
Travellers and activities
County Clare for families
Scattered throughout the county, Clare's family-friendly attractions will be all you need to have fantastic experiences with your loved ones without having to worry about anyone being left out. Featuring both relaxing and fun-filled options, these County Clare hotspots will allow you to live the fun and varied holidays you crave this season. Offering packages for scuba diving, kayaking, paddleboarding and more, the UL Sport Adventure Centre is one of the county's most promising options, ensuring a fun time for children and adults alike in the region's wilderness. On the other hand, alternatives such as Kilkee Waterworld blend both experiences, presenting the greatest features of a peaceful resort with the exhilarating rides and slides of a water park. Have fun and relax with your nearest and dearest to experience an unforgettable holiday this season.
County Clare for couples
Presenting fantastic spots to experience romance-filled moments with the love of your life, the great County Clare will be your best ally this holiday. Perfect for celebrating special occasions or adding a little excitement to your routine, the county's attractions for couples will be all you need to feel closer than ever and enjoy a host of new experiences. Options such as Vandeleur Walled Gardens are ideal for a relaxing bonding time, whereas alternatives such as Lahinch Golf Club feature activities that will add a bit of competitive fun to your romantic evening. Share a relaxing moment surrounded by beautiful flowers or play a dynamic round of golf and feel closer than ever to that special someone thanks to County Clare's fantastic attractions this holiday season.
John Philip Holland, also known as the inventor of the first successful submarine, was born on the lovely lands of County Clare.
Top 7 travel tips in County Clare
1. Delight in the magnificent views of the Cliffs of Moher
Representing one of County Clare's most iconic sights, the Cliffs of Moher are one of the area's natural wonders not to be missed while exploring this region of Ireland. Facing the mighty waters of the Atlantic Ocean, these fantastic county cliffs can be explored on numerous walking trails and also feature several pit stops and viewpoints where you can enjoy the full splendour of the coastline. Be sure to hike the eclipsing 4-mile Cliffs of Moher and enjoy an invigorating walk and a tour full of beautiful sights during your holiday this season.
2. Wander Loop Head Lighthouse and enjoy a quick sightseeing session
Offering a fantastic spot to stop and take some great tourist photos to remember your holiday experience, the iconic Loop Head Lighthouse is a wonderful place in the county that promises plenty of wonderful experiences. Open to the public to explore, this marvellous structure has been providing services for numerous decades and comprises shocking stories that can ensure an interesting tour for anyone who chooses to visit. Moreover, presenting a favourable vantage point on the entire coastline of the county, this lighthouse will be an ideal place to enjoy the views of County Clare and take pictures of the scenery. Spend a day of your stay touring the county's territory and discover wonderful spots like Loop Head Lighthouse that will enhance your holiday a hundred per cent.
3. Enjoy the county's beaches to the max
Boasting fantastic places to participate in numerous water sports, such as surfing, kayaking and kite surfing, and others to enjoy peaceful walks on the sand accompanied by great coastal scenery, the beaches in County Clare are some of the area's popular attractions that may catch your attention or interest. Also presenting fantastic alternatives in which to spend fabulous times with family, friends or a partner, the county's remarkable coastlines are spots that will ensure great experiences for residents or tourists regardless of who their companions are. Some of the coasts that we highly recommend you visit are the well-known Lahinch and Fanore Beaches, which enchant everyone who explores them. Therefore, to live a pleasant experience in County Clare, entrust a few days of your stay to its shores and enjoy the season to the fullest.
4. Traverse County Clare's caves for an adventure
Presenting life-changing experiences beneath their lands, the caves of County Clare are some of the area's natural spaces that you can't miss while on holiday. Known as two of the most popular caves in the country, these wonderful examples of Ireland's nature will present a magnificent show for the eyes and will fill your holiday with unforgettable experiences that will give you many anecdotes to tell. Aillwee Cave is recommended for its imposing passageways and underground waterfalls, while Doolin Cave is not to be missed thanks to its stalactite specimens, which are known to be the largest grouping in all of Europe. Choose County Clare as your holiday destination this season and have fun even underground this holiday.
5. Have a taste of Clare's cuisine with the Burren Food Trail
Featuring exquisite dishes made from the county's finest produce, the Burren Food Trail is a culinary journey brought to you by County Clare. Offering a delicious and simplified way to sample the different flavours of the region, this trail will introduce you to snacks, street food and top-notch dishes that reflect the history and culture of the county using its most exquisite flavours. Tourists and travellers on the trail will also be able to experience the care and passion that the area's talented chefs bring to these magnificent local dishes, adding to their culinary experience. Open your senses and taste buds to the flavours of County Clare and enjoy a fabulous experience in the wonderful nation of Ireland.
6. Explore all the best county's shopping centres
Bringing together numerous big brand shops with quaint independent shops, the malls in County Clare are the best places in the region to enjoy great retail therapy sessions or small shopping sprees during your holiday season. Offering shops of all styles for customers with all tastes, these centres will have everything you need and are looking for at the most affordable prices. Recommended by residents and other holidaymakers, options such as Dunnes Stores, Sky Court and Ennis Shopping Centres are the best spots to explore in the county. Browse County Clare's malls and centres and come home with bags full of fabulous clothes, accessories, gifts, souvenirs and decorations.
7. Spend a fantastic time at the county's bars
Blasting fantastic music to keep you dancing the night away or presenting pleasant spaces in which to share delicious drinks with companions, Clare's bars and pubs are great spots in the county that tourists over the age of 21 should visit for the full experience this season. Featuring a high range of drinks, delicious pub grubs and wonderful themes, these establishments will ensure enjoyable visits ideal for ending your days in the most fun and fabulous way. The most popular and acclaimed options we can recommend are the Half Barrel, Henry's Bistro and Wine Bar, Friel's Pub and Cassidy's Inn, offering either crazy or relaxed visits depending on the mood of your evening. Share with friends or meet friendly locals while enjoying the nightlife that County Clare's pubs and inns have to offer.
FAQs: Cottages in County Clare
Which types of facilities can you expect to find in the cottages in County Clare?
Out of the facilities offered by Holidu, it appears that the cottages in County Clare contain everything that holiday-makers wish for! Here, the cottages generally include a variety of amenities, the most popular being: Wi-Fi (64%), garden (58%), and view (23%)...Tempted?
What are the reviews like for the cottages in County Clare?
On average, the cottages get quite positive reviews. Last year's data reveals that 28% of cottages have a rating of 4.5 stars. This is a relatively high percentage which allows us to confirm that you will without a doubt find the ideal cottage for a wonderful holiday!
Are the cottages in County Clare child-friendly?
Holidu's data reveals that 20% of cottages in County Clare are child-friendly, so you won't struggle finding the perfect cottage for you and your family.
Are the cottages in County Clare suitable for travellers and their pets?
Yes! In County Clare, 38% of the cottages accept them, 58% even have a garden!
Do the cottages in County Clare often offer Wi-Fi?
Of course! According to last year's data, 64% of cottages in County Clare have Wi-Fi. You will be able to access your emails and favourite social media sites during your stay!
How much does it cost on average for cottages in County Clare?
A big percentage of cottages in County Clare (61%) cost less than €100 a night. This is the dream destination for reserving a budget-friendly cottage!
Do the cottages in County Clare usually have a fireplace or a pool?
Good news! According to Holidu's database, many cottages in County Clare have a fireplace. It is the ideal destination for winter hibernating!
Are the cottages in County Clare suitable for stays with several people or rather for a holiday as a couple?
According to Holidu's database, 89% of cottages are made for up to four people. Approximately 87% of the cottages here have at least two separate bedrooms. County Clare is the perfect destination for small groups of friends!
Holiday destinations nearby for Cottages
Holidu compares hundreds of websites to find your perfect holiday rental for the best price.