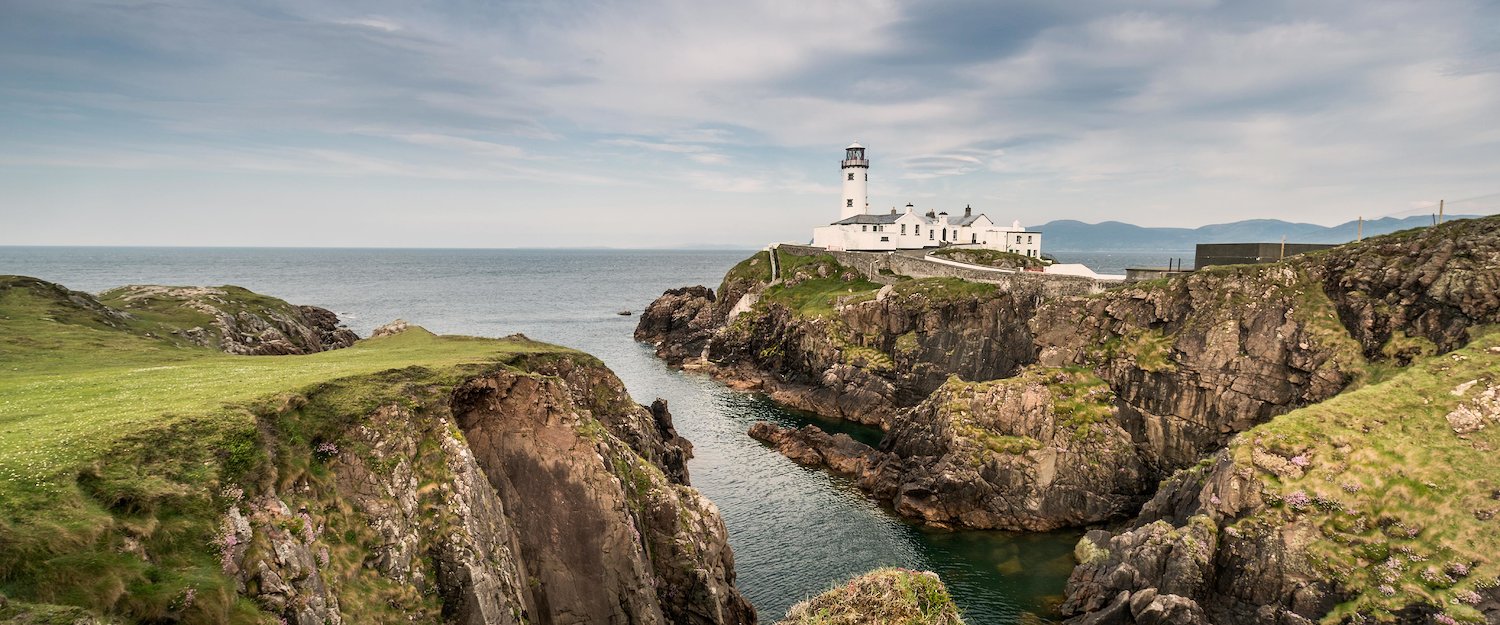 Cottages in County Kerry
213 properties for Cottages. Compare and book at the best price!
Popular Cottages in County Kerry
Find Cottages in County Kerry
Highlights in County Kerry
Fantastic Muckross Abbey
Amazing Ross Castle
Incredible Torc Waterfall
Stunning Killarney National Park
Spectacular Ring of Kerry
Most popular amenities for Cottages in County Kerry
Other property types in County Kerry that might be interesting:
Cottages in County Kerry: Most popular destinations
Cottages in County Kerry
Spacious cottages with a cool and quiet environment
You still have time to choose the best tourist destination to go on holiday, enjoy an amazing time of rest and relaxation. To the southwest of the beautiful country of Ireland is County Kerry, known worldwide for its beautiful landscapes, as well as including the highest mountain in the European country, Carrauntoohil. Holidu offers the best cottages decorated with wood or stone with large brick chimneys and different ornamental plants that adorn the entrance of the house and the garden. Holiday accommodations that offer different services to make your stay more peaceful and thus you can enjoy your destination to the fullest. We have several cottages suitable for your budget and measure, located in the centre of the city overlooking the sea.
Cottages with large gardens for the entertainment of everyone
The cottages in County Kerry are the ideal places for families or couples looking for a place to spend several days and escape from the routine. Our cottages have large gardens perfect to enjoy reading a good book or playing with your pets. Most of the accommodations are located a few metres from the beach, ideal for catching beautiful sunrises and sunsets. The cottages have large and comfortable rooms, television and internet service, washing machines, heating and parking.
Travellers and activities
County Kerry for trekking lovers
Carantouhill is the highest mountain in Ireland, composed of red arsenic that has been modified by the action of ice in the form of sharp peaks. Along with this mountain are two more that exceed 1000 meters in altitude, Beenkeragh and Mount Caher. Climbing this great mountain is a very common activity among tourists visiting County Kerry, the favorite area is the steep stone staircase known as Devil's Ladder and no special equipment is necessary to climb it. From this mountain starts the path that runs through the two mountains that exceed 1000 meters, which can be travelled on horseback.
County Kerry for nature lovers
Tralee Town Park and Rose Garden is among the largest urban parks in Ireland with an area of 14 hectares, located next to Denny Street, in the heart of the city. It is a totally green park known to the locals as "The Green". It has in its interior 1000 mature trees, five kilometers of paths and an incredible rose garden with more than 6000 roses. It is made up of The Garden of the Senses, which has to its credit plants from 4 continents and some limestone and bronze sculptures, The Kindergarten and the Community Garden. In this great green oasis of Ireland live many species of birds and insects, trees and shrubs perfect for nesting.
Did you know that the predominant religion in County Kerry is Catholic? Among the thirty-two counties in Ireland, Kerry is one where Catholics make up at least 95% of the population since 1911.
Top 7 travel tips in County Kerry
1. Visit the incredible Muckross Abbey
It is located in the Killarney National Park, it was founded as a Franciscan Monastery in 1448 and its history has been so violent that it has undergone countless reconstructions. Today it is a church with small windows, no roof, a vaulted cloister and a square courtyard with several arches around it. You can take a walk through the rooms that keep a history of violence and destruction, tour the cemetery, and end up resting among the flowers and trees that surround the Abbey.
2. Meet the amazing Ross Castle
Built in the 15th century by O'Donoghue and his family on the shores of Loch Leane, it is a fortress that has been retouched over the years. It stands out among the other castles for being one of the last that resisted the Confederate Wars of Ireland. The interior of the fort is very simple and still preserves some period buildings. It is not open all year round, as it closes in late fall and winter. It can be visited by adults and children and the tour is estimated to last one hour.
3. Take a walk through the incomparable Torc Waterfall
It is one of the most important tourist attractions in Ireland and belongs to the Killarney National Park. It is 20 metres high and is an incredible spectacle of nature. It can be reached on foot or by bicycle, you will have the opportunity to go hiking or excursions throughout the year. The route to the waterfall is 300 meters and takes place in the middle of a forest with many spectacular trees completely surrounded by moss. When it rains or there is a storm, the waterfall reaches its maximum splendor. At the end of the waterfall, continue to the top of Torc Mountain and walk all the way to the summit and you will see an incredible view of the surroundings and Killarney National Park.
4. Admire the amazing Killarney National Park
It is the perfect combination of mountains, forests, lakes and waterfalls, founded in 1932. It is positioned among the oldest and most preserved national parks in Ireland and Europe, in addition, in 1981 it became a UNESCO Biosphere Reserve. It is comprised the Muckross House, Lake Muckross, Lake Leane, Lake Superior, Demesne Kenmare, and Knockreer House. It remains open throughout the year for tourists of all ages.
5. Travel the attractive Ring of Kerry
It is an incredible panoramic route that covers the Iveragh Peninsula, it is among the most visited tourist attractions in Ireland. A journey of more than 179 kilometers, that is, it can be covered in one day. The Ring of Kerry crosses some of Ireland's best known towns such as Cahersiveen, Gleinbeigh, Waterville, Caherdaniel, Sneem and Kenmare. Without a doubt, touring the Ring of Kerry will take you to know the most attractive places in this beautiful country.
6. Stroll through the Gap of Dunloe
It is a 11-miles-round-trip trail crossed by the River Loe. A valley that separates the MacGillycuddy's Reeks range from the Purple Mountain Group range, it is famous for its fascinating landscapes. It was formed more than 25,000 years ago as a result of "a glacial gap" during the last ice age in Ireland. Within this valley there are five lakes: Coosaun Lough, Black Lake, Cushnavally Lake, Augher Lake, and Black Lough, all of which are connected by the River Loe. Between the first two lakes is the Bridge of Desires, north of the Augher and Black Lough lakes are two stone bridges that also function as viewpoints. You can go hiking or rock climbing.
7. Enjoy the typical food
Most of the typical dishes of County Kerry are the same that you can eat in any town in Ireland, since it stands out for using different certain products and preparing unbeatable recipes. You can delight in eating the tasty Irish stew, lamb with potatoes, potato cakes and patties, and delicious mashed potatoes. This wonderful island is characterized by its vegetables and fruits, artisan cheeses and seafood such as mussel soup and oysters. Also, you can't stop trying the exquisite Irish bread and cooling off with a beer.
FAQs: Cottages in County Kerry
Which types of services are available at the cottages in County Kerry?
Among the services offered by Holidu, it can be said that the cottages in County Kerry offer everything that holiday-makers wish for! Here, the cottages generally offer a variety of amenities, the most popular being: Wi-Fi (72%), garden (47%), and view (22%)...Sound tempting?
How are the cottages usually rated in County Kerry?
On average, the cottages here are quite highly rated. Judging by the Holidu database, 32% of cottages have a rating equivalent to or higher than 4.5 stars. This is a fairly high ratio which allows us to confirm that you will easily find the ideal cottage for a wonderful holiday!
Are the cottages in County Kerry suitable for families with children?
According to the Holidu data, 20% of cottages in County Kerry are suitable for holidays with children, it will therefore be easy to find the perfect cottage for you and your family.
Are the cottages in County Kerry pet-friendly?
Certainly! In County Kerry, 38% of the cottages give you the opportunity to bring along your furry best friend, 47% even have a garden!
Do the cottages in County Kerry mostly have Wi-Fi?
Of course! According to Holidu's database, 72% of cottages in County Kerry offer Wi-Fi. This means that you will be able to browse the internet during your stay!
How much does it cost on average for cottages in County Kerry?
A high percentage of cottages in County Kerry (69%) are less than €100 a night. Therefore, this destination is perfect for booking a cheap cottage!
Do the cottages in County Kerry often have a fireplace?
Yes! According to Holidu's database, a lot of cottages in County Kerry have a fireplace. Therefore, it is the perfect destination for a winter holiday!
Are the cottages in County Kerry suitable for stays with several people or rather for a holiday as a small group?
According to Holidu's database, 95% of cottages accept up to four people. Approximately 95% of the cottages here include at least two separate bedrooms. This is the ideal destination for going in small groups, with family or friends!
Holiday destinations nearby for Cottages
Holidu compares hundreds of websites to find your perfect holiday rental for the best price.